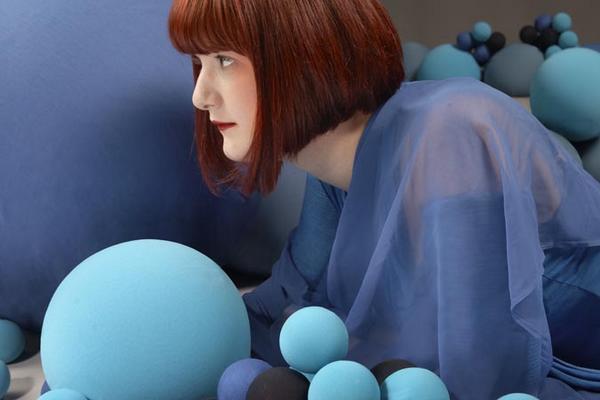 Just when you thought she couldn't get much more stripped down, Nancy Elizabeth does exactly that. Her 2007 album Battle and Victory was a beautiful, minimal affair, but one garnished with a host of exotic instrumentation. For the follow-up, Wrought Iron, the Wigan-raised, Manchester-based singer songwriter has cut away all possible fat and created a work of breathtaking sparse beauty. Each is song carefully crafted using simple arrangements, gorgeous melodies and harmonies, and the record comes across as the slightly more world-weary big sister to the Blue Roses debut album from earlier in the year. There are moments where it's nothing short of stunning.
As has become my custom, Nancy got asked the seven questions. Here's what she said.
1. A song that's been in your head today
Feet Of Courage (my own song, very irritating that it won't leave my own head)
2. A song you love playing live
The Act
3. The last song that made you cry
Famous Blue Raincoat by Leonard Cohen
4. A song you wish you had written
Angels by Robbie Williams, because I would be rich by now if I had
5. A song you think everybody should hear
John's Shoes by Dan Haywood's New Hawks
6. A song off an album you are enjoying just now
Don't Let it Bring you Down by Neil Young
7. Tell us something about a track from your new album
I wrote the lyrics to Feet of Courage in my head while driving a 10 hour drive across Spain, alone.
mp3: Nancy Elizabeth - Canopy
mp3: Nancy Elizabeth - Lay Low
Wrought Iron is out now on The Leaf Label. Buy from the Leaf store. See Nancy a few UK dates supporting Efterklang plus 21 November at the Borderline, and also and a little Italian tour coming up.