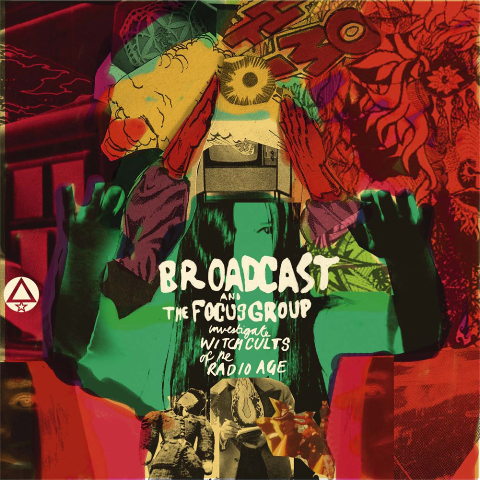 Or to give it the full title Broadcast And The Focus Group Investigate Witch Cults Of The Radio Age.
The new Broadcast album isn't really the new Broadcast album. It was 2005 since we last heard from Trish Keenan and James Cargill, and their fourth 'proper' long-player arrives next year. But in the meantime we have this delicious little oddity, a collaboration with their friend Julian House aka The Focus Group. This is what happens when two sets of people with a huge interest in library music get together. So we're not really talking about an album of songs here. Although it's described by their label Warp as a mini-album, it actually runs to 23 tracks, half of which are under two minutes long. What we hear is a lovingly crafted, oddball aural journey incorporating found sounds, chants, glitchy electronic soundscapes, and plenty of references to English folklore. There are even some songs on here, but these blend into the overall sense of eeriness. This isn't really a record to love, to warm to, but it's an intriguing little oddity and definitely worth some of your time. A record to accompany a countryside ghost walk or perhaps an alternative soundtrack to The Witchfinder General.
mp3: Broadcast and The Focus Group - The Be Colony
mp3: Broadcast and The Focus Group - One Million Years Ago
…Witch Cults of the Radio Age is out digitally now on Warp. Download from Bleep. It's out physically on CD and LP next week - pre-order from Bleep.