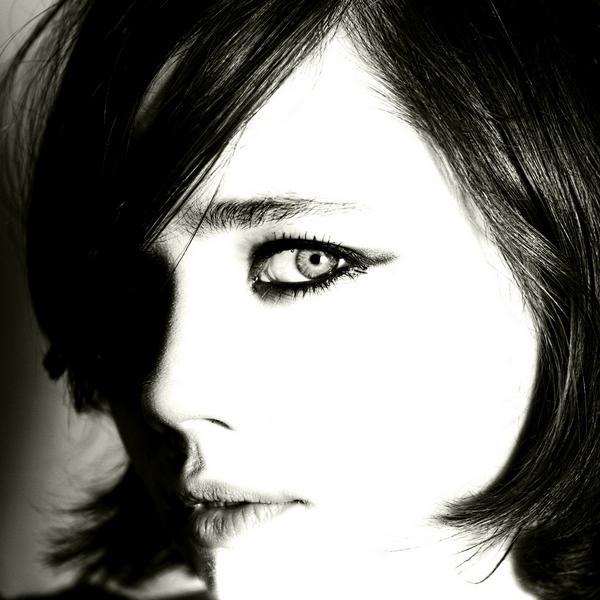 I used to wonder why The Pipettes weren't huge. So much about them - three attractive girls, polka dot dress 'uniforms', sparkling pop songs, synchronised dancing - shouted Saturday night TV entertainment rather than sweaty indie dives. So I can only assume it was the lack of a major label advertising budget that prevented them from coming to you live and direct from the Strictly Come Dancing studio, with the entire cast pulling shapes to er, Pull Shapes.
Things have changed though, and only one of the line-up that recorded We Are The Pipettes is still in the group. Rose Elinor Dougall (along with Becki) moved early last year and is now pursing her own solo career, which seems to be going pretty well so far. To date, she's released two singles, with another on the way next month. All of these show she can still write good tunes, through this time, they're swathed in swirling keyboards, and stretched out to be a little less pop, more sultry and lovely. Less of an immediate sugar rush, more something to savour.
Anyway, let's stop the food analogies before it gets silly and hand over to Rose to give us her seven songs.
1. A song that's been in your head today
This new little riff that i made up with my bass player Georgia last night.. We just got our hands on this amazing Juno 106 synth, so we're planning on spending lots of winter nights coming up with droney little tunes… Anyway i'm glad its in my head cos that means that its registered, and might be worth pursuing…
2. A song you love playing live
A new song that i wrote together with the band, called Carry On… Although my guitarist/brother doesn't want us to call it that… Either way its really satisfying to play…
3. A guilty pleasure
Take My Breath Away by Berlin.
4. A song you wish you had written
Cry Me A River. The Arthur Hamilton one, not Justin Timberlake… But it has to be Julie London that sings it…
5. A song you think everybody should hear
Autopsy by Fairport Convention
6. A song off an album you are enjoying just now
Goldfish on Return of the Sophisticated Begga' by Roy Harper… In fact that whole record is effing great..
7. Tell us something about a song from your new single
[Fallen Over] is the first single of mine to feature members of my band which is cool… It's about the awkwardness of the beginnings of a relationship with someone, also its a bit about a time I was sneaking around with someone unexpected and it was a great time… So that song always takes me back to then…
mp3: Rose Elinor Dougall - Start / Stop / Synchro
Rose's new single is out on 23 November. Since it's a single, I'm not posting it, but you can listen on her myspace. Enjoy her previous release Start / Stop / Synchro instead.