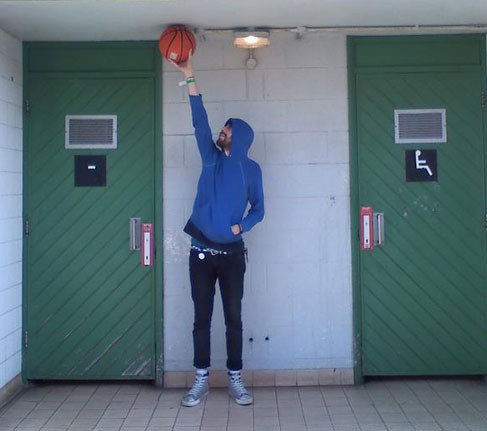 Let's take a little side-step shall we? The meat and drink of this blog is folky, indie type stuff, and there's just generally been too much beardiness going on lately. So today I'm changing the rhythm a bit for Gold Panda, shadowy purveyor of top-grade glitchy electronica. His output so far is three EPs which are packed full of tunes which fizz, pop and crackle in all the right places. He can hold his own with the best of this sort of stuff - Boards of Canada, the less 'challenging' Aphex, you get the idea. But he's clearly not a one-trick pony, and across the EPs he flits from the blissed-out beats of Back Home to the dancefloor friendly skittering drum 'n' bass beats of Win-San Western to the distorted Middle-Eastern swirls of Quitters Raga. I'm a little late to the party with this dude, but you'll be hearing a lot more about him before long.
mp3: Gold Panda - Back Home
mp3: Gold Panda - Quitter's Raga
Buy Gold Panda's Before EP from Pure Groove. The other two records have sold out.