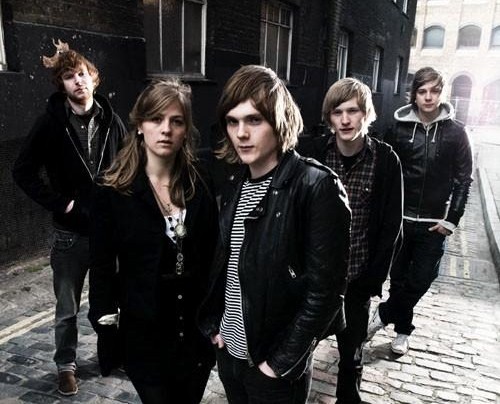 What sort of music were Kill It Kid listening to when they were growing up? Actually, it's not too hard to answer that, though I don't know how many of today's teenagers are steeped in delta blues, country, old folk music and classic American rock. But how else could a band so young arrive sounding quite so retro? That they're also superb musicians also means they've arrived tight and fully formed. I saw them a few months back, tearing up the Pure Groove stage to a small and appreciative lunchtime crowd. I was well impressed.
Now their debut album is upon us, released last week, and it's very good, with more songs which combine a rich seam of influences, superb musicianship and lead singer Chris Turpin's unique voice. They're a band mature beyond their years, which in their case is not a bad thing at all.
With a band like this, asking them about exactly which songs particularly influenced them would be interesting, but Seven Songs is always a bit more about what's getting them right now. So for a little musical snapshot, have a look below.
1. A song that's been in your head today
Thought I Heard Buddy Bowlan Say by Ari Eisenger
2. A song you love playing live
Burst Its Banks
3. The last song to make you cry
Cemetery Blues by Bessie Smith
4. A song you wish you had written
That's hard…there's so many I couldn't pick.
5. A song you think everybody should hear
Again there are so many! Restless Farewell by Bob Dylan
6. A song off an album you're currently enjoying
The Horizon is a Beltway by The Low Anthem from Oh My God, Charlie Darwin
7. Tell us something about a track from your new album
In our track Bye Bye Bird there is a barbershop moment… it was a pisstake in a rehearsal that we ended up falling in love with.
mp3: Kill It Kid - Bye Bye Bird
Kill It Kid is out now on One Little Indian. Buy from Rough Trade.