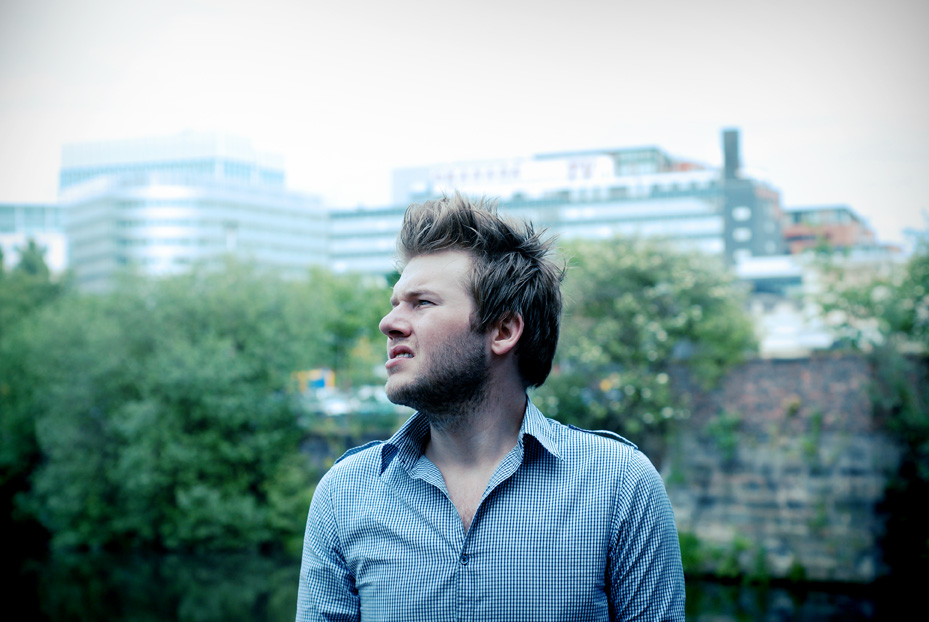 Manchester has been known for a lot of music. Gloomy post-punk, acid house, "indie dance", even a recent crop of folky goings-on. But Americana? Not much, I'm sure. But then again, to conveniently label Liam Frost with that tag is doing him a dis-service. He's a man who loves music for sure, and classic influences from The Beatles to Springsteen can be heard on his new album We Ain't Got No Money, Honey, But We Got Rain. But he's doing his own thing, without much concession to trend and what you may expect a Manchester musician to do. That said, one of the strongest features of his album is his voice, which clearly marks out the city of his birth, and he's not adverse to namechecking his hometown in his lyrics either. So to explore influences and current musical loves a wee bit further I popped him the usual seven questions.
1. A song that's been in your head today
Drumming Song by Florence and the Machine. I heard it on the radio this morning, and it's been stuck in my head since. There seems to be an awful lot of mainstream female singers around at the moment, and despite them all sounding relatively different, you can hear quite a few similar influences. She's sticks out from the lot of them though, by a country mile. Her voice is AMAZING and she's got it, whatever 'it' is.
2. A song you love playing live
If Tonight We Could Only Sleep from my first album. It's a spooky, seedy little song in my mind…maybe not so much in other people's minds so much. I like playing the guitar part a lot too.
3. The last song that made you cry
I don't really cry all that much, but a song that gave me the chills and made me a teensy bit misty-eyed is Skinny Love by Bon Iver. Well, a performance of it that I found online from Jools Holland a while back…I didn't see the original airing. It's an astonishing performance. The album version is brilliant as well, obviously.
4. A song you wish you had written
Too many to mention! Strawberry Wine by Ryan Adams perhaps…just listened to it today after a long time. The story running through the song is wonderful. Maybe Peach, Plum, Pear by Joanna Newsom as well, I've been playing a version of it on my ukulele just now. Can I have two? I'm having two anyway, thanks!
5. A song you think everybody should hear
Anything by my friend James Younger. He's from Manchester, but he ran off to Vancouver shortly after I saw him play for the first time in 2005. It made me feel a wee bit sick, how good he was…not sure if he wants all that many people hearing his songs. But they're amazing and people should. There are some at his myspace.
6. A song off an album you are enjoying just now
I know it's an old album, but I'm really enjoying Via Chicago from Summerteeth by Wilco at the moment. I was at the Green Man festival a bit back, and this was one of the standouts from an all round amazing set. Love the way the drums and whatnot crash around in the back of what is a pretty soft song, and the way it all locks somehow in the end.
7. Tell us something about a track from your new record
There's this song Skylark Avenue that I recorded here in Manchester, almost a year after the first set of recordings in New York. It was the final thing I wrote for the album, and I still hadn't finished it on the day that we came to recording it. I wrote the final bit of it on the studio floor while we were trying to find a good guitar sound. The version on the album is entirely from the first take. I'm really proud of it.
mp3: Liam Frost - Your Hand in Mine (feat. Martha Wainwright)
We Ain't Got No Money, Honey, But We Got Rain is out this week on Emperor. Buy from Rough Trade.