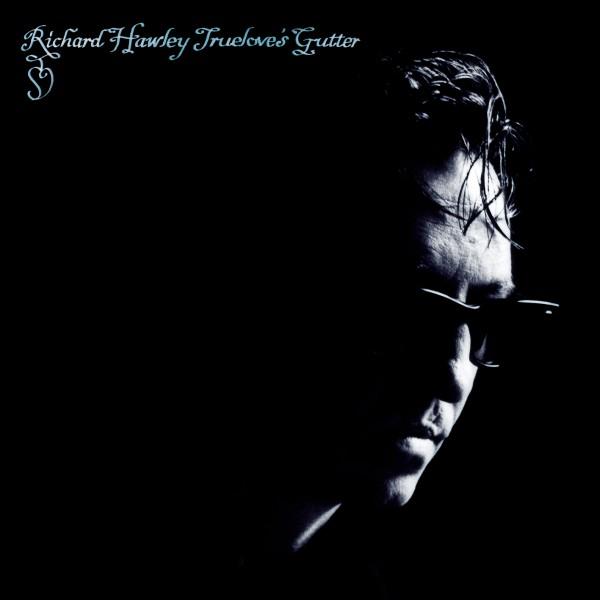 A new Richard Hawley album is always a big event in the Growl household. We're both fans, but Mrs Growl especially so. She was the one who ran to the main stage at End of the Road when Bob Lind announced that Hawley and Jarvis were to be backing him up on a few songs. Actually, she only noticed Jarvis later, so intently was she watching the Sheffield crooner, who wasn't doing any crooning, just guitar. But it was enough.
Monday saw the release of his sixth solo album Truelove's Gutter, which although it may not seem like it, is still a Sheffield reference, so his album title run is intact. The songs are more of the same of what we've come to expect, but then again, it's different enough to make me fall in love with Hawley's music all over again. Musically, it's akin to his debut album, sparse, downbeat, melahcholy and gorgeous. None of the snappy rhythms and Cash grooves of his previous long-player Lady's Bridge. This is a record that feels complete and substantial. There are only eight tracks, but the run-time is over 50 minutes. Two songs clock in at about ten minutes each, quietly epic, and in the case of the excellent Remorse Code, recorded in one take, as live. We've only had this album a couple of days, but already it feels like it could be a classic.
Speaking of which, it's on stage that Richard and his band really excel, so it's the perfect excuse to post a couple of tracks recorded from their BBC 6 Music live session for Marc Riley on Tuesday night - the new album's opening track, and some solid gold from the past.
mp3: Richard Hawley - As The Dawn Breaks (live on BBC 6 Music)
mp3: Richard Hawley - Run For Me (live on BBC 6 Music)
Truelove's Gutter is out now on Mute. Buy from Rough Trade, where he's playing an instore on Friday. Buying the album will give you a wristband for entry to the instore at 7pm. I may be there. Mrs Growl certainly will.