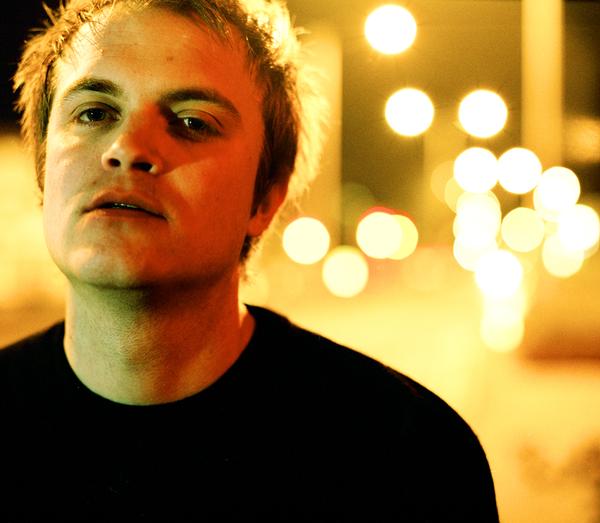 When James Chapman's debut Maps album was shortlisted for the Mercury Prize back in 2007, words like 'shoegazing' were used a lot to describe his dense guitar-layered electronica. With his new album Turning the Mind however, the descriptions aren't going to be quite the same. Mainly because he's dispensed with the guitars this time around, and cranks up the synths. This much more electronic, even dancefloor-oriented direction suits him well.  Produced with Tim Holmes (Death in Vegas), the album has a bit of a harder edge, (as he intended, according to this DiS interview) although there is a lot of the same melodic wooziness that made We Can Create such a pleasure. No doubt, there's a lot of influences, musical and otherwise packed into Turning The Mind, so asking James my usual seven questions seemed appropriate, though the Blink 182 connection may be harder to see than the others.
1. A song that's been in your head today
Midnight On The Water by Caroline Herring.
2. A song you love playing live
Love Will Come
3. A guilty pleasure
All The Small Things by Blink 182 (no, seriously).
4. A song you wish you had written
Love Will Tear Us Apart by Joy Division
5. A song you think everybody should hear
Murderer by Low
6. A song off an album you are enjoying just now
Bagpipes From Baghdad from Eminem's Relapse
7. Tell us something about a track from your new album
I Dream Of Crystal is NOT about crystal meth!
No Maps mp3 here, because, well, I'm not allowed. You can listen to most of the tracks from Turning The Mind on the myspace though. The new single I Dream Of Crystal came out last week on Mute, and  the album follows next week.