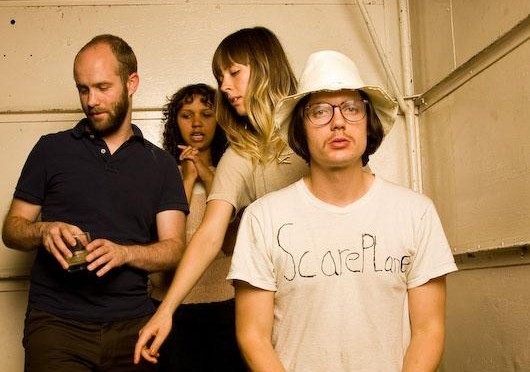 Scruffy, hirsute young hipsters making melodic Americana can be found on every street in Brooklyn, so it's a feat for any of them to stand out. Forest Fire do, because they ply an impressive trade in ragged, soulful countrified rock, where blissed-out grooves meet gorgeous harmonies, achingly melancholic melodies and sometimes startling lyrics (like "tonight I'm going to melt some faces, with Gatling gun social skills"). They're a band indebted to past classics - plaintive vocals and crunching guitar solos when they go all Neil Young on our asses, then throw in a cureveball with squalling sax and deadpan vocals as they turn into The Velvet Underground. All of this goodness, neatly packed into nine tracks which are over way too soon. What more do you want? Coolness? Famous friends? Get out of here.
mp3: Forest Fire - Echoes Coming
The album Survival is out now on Broken Sound. Buy from Rough Trade.