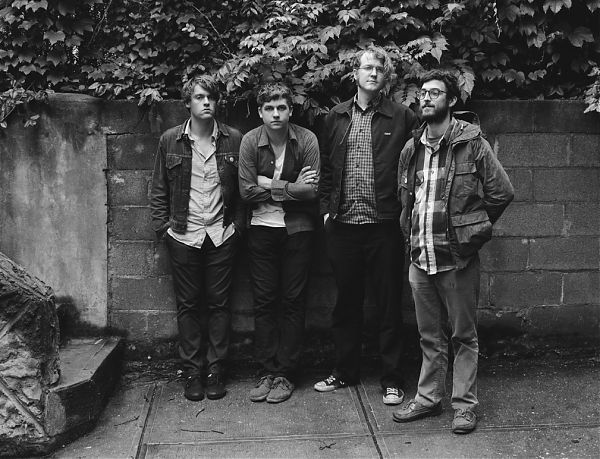 When you see a tour called Shred Yr Face, what would you expect. Something loud, raucous and messy, comin' atcha to blast yr face right off. And that's kinda what we had on the two previous SYF tours, with bands like No Age, The Bronx, Times New Viking, Fucked Up and Rolo Tomassi, and the less fierce but still frantic Los Campesinos! This time round, things have taken a sligjhtly different turn. There's not going to be much shredding going on, and faces should remain firmly intact. Although, slightly perversely, this may be the best one yet, certainly from where I'm sitting.
The bands, if you've managed to avoid all the press so far, are Espers, The Cave Singers and Woods. The first two I know and like, but what of Woods? Thankfully, I got wise to these guys a few weeks back, courtesy of their debut UK release on the ever-excellent Half Machine Records. On the a-side, To Clean is a pleasingly ramshackle pop tune, concentrating on scuzzy riffs that Yo La Tengo would be proud of, and leaving slickness well behind. The b-side Rain On shows off some nice strained falsetto and although they're in stripped down mode for a radio session, it's somehow seems technically accomplished (although that's not always something to be praised). All good stuff, and a decent taster for their album Songs of Shame.
Assuming that since Woods are the least-known of the three, they'll be on first. Do yourself a favour and get in there early. The tour is all over the place between 9 and 20 November.
mp3: Woods - To Clean
The 7 inch single is out now. Buy from Half Machine. Songs of Shame is out in the US now, buy you can download here on emusic.