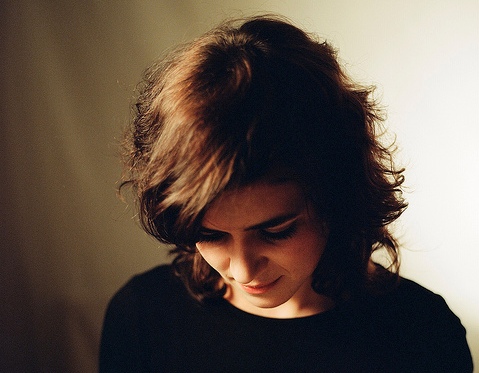 I love the radio. In this, the Age of the Internetz, it's always a pleasure to discover good new music through old-fashioned means. Even if it is digital radio. Last week was particularly good. Just when I was doing a 'Scottish week' (which became more of a week and a half) on this blog, I discovered two fine new acts from north of the Border through the medium of radio. More specifically BBC 6 Music. More specifically Marc Riley's superb evening show. First was FOUND, who I knew about but had never really listened to. Second was Go Away Birds, who came right out of the blue (ouch) to surprise and delight me as I washed the dishes last Thursday night.
Go Away Birds are a part side project, part ongoing concern of Catherine Ireton and Michael John McCarthy. You may already know this pair from their other exploits - Catherine as the main voice of Stuart Murdoch's God Help The Girl project. Michael as one of the three people in Zoey Van Goey, and helping out on various Glasgow-based musical happenings including the Lord Cut-Glass album (reviewed yesterday). Whatever their other concerns, with Go Away Birds, they're keeping things as simple as possible, mainly just Michael's acoustic guitar and Catherine's beautiful, pure and clear voice. Without any other trappings, it's left for the songs themselves to shine, and boy they certainly do that. There's no fuss, no other clutter apart from a little clarinet here, and little celebrity backing vocals from Murdoch there.
So far, Go Away Birds have put out two four-track EPs, drawing from a deep well of songs recorded last year in Michael's Glasgow living room. They say that they couldn't decide which of them to put on an album, so they're going to put out an EP each season, until they run out I guess. On the basis of the first eight, the next few seasons will fly past as I wait for the next installment.
mp3: Go Away Birds - Highwire
mp3: Go Away Birds - The Year of Letting You Down
The current EP Sundays is available to download from the Go Away Birds website. It's potentially free, but I'd advise you to make a Paypal donation to the duo. The previos Bells EP is officially no longer available, but it's not too hard to track it down. It is the Age of the Internetz after all.