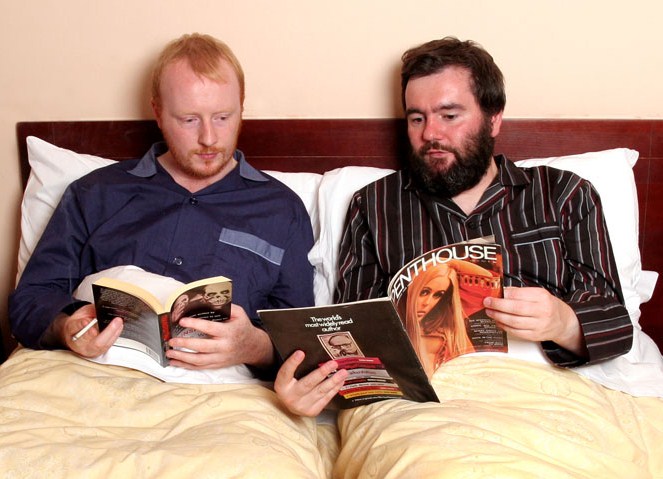 Arab Strap, depending on who you talk to are either one of Scotland's greatest bands, or a pair of miserable bastards who you'd be better avoiding to maintain happiness. Whatever, there's no denying that the two misanthropes made an impact on the British indie scene in the ten years they were around. I saw them only once, back in '97, Aidan Moffat hunched and mumbling into the mic while guitars crashed around him. It wasn't a good impression. In the time since then, I've  only briefly sampled their music, both as Arab Strap and Moffat and Malcolm Middleton's solo work, a few times without really taking time to digest it.
And so I find myself now at the end of my Scottish week, having spent more time with both men's music than I ever have before. Their solo careers were well established even before the 'Strap was put to bed, and Moffat and Middleton are both on their fifth albums. It's their two most recent records I've been listening to and it's been a good time, which has helped me to appreciate lyrics more.
Continue reading below for more on Moffat's How to Get to Heaven From Scotland and Middleton's  Waxing Gibbous.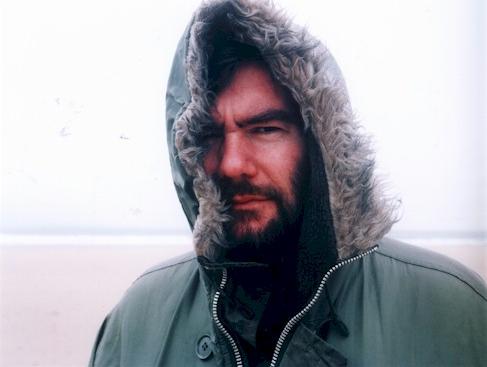 For one of a band that were always seen as depressing, I don't really think that Aidan Moffat is a depressing kinda guy. Sure, his public persona kight deceive - all hangdog expressions from a man who looks like he's been sleeping rough for weeks. But depressing? It's always been more about the seamier side of life.
The lyrics are ever the strong point, but let's not forget about the music. The thing about this album - incidentally, the first of Moffat's albums that I've spent much time with - is that musically it's all over the place, but that's exactly what I like about it. Whether it's beatboxing (on Lover's Song - Aidan himself, honest!), accordion-driven pub singalongs complete with crowd noise (Oh Men!, The Last Kiss), a keyboard ballad welcoming squalling sax at the end (Now I Know I'm Right), or just straightforward, guitar pop (Big Blonde) there's little consistency across this album, but oddly enough, that's its strength. No track is quite like the one before, apart of course from Moffat's lyrical themes.
But even there he mixes it up a bit. Sure, you expect the usual tales of messed-up relationships, seedy sex and feckless men. and sure enough, all of that is there. But this isn't a particularly sleazy album. There's very little of his usual filthy tongue on show, and among the tales of unmourned exes, leering eyes and 'domestics', there's a song about the cold comfort of atheism in the face of a loved relative's death, and a song to his own unborn child which admirably manages to avoid cheap sentiment, both lyrically and musically. Any tears that I may nearly have shed  ("I can't promise you'll be happy / but I can promise you my best") were more due to my own current baby-expectancy. There's also evidence of emotional security and a certain happiness, but again handled in a far from sugary way.
It really is a charming little album, and one that's grown on me more each listen. Its wilful eclecticism and honesty has won me over and I'm beginning to realise why Moffat is held in such high regard by many.
mp3: Aidan Moffat & The Best-Ofs - The Last Kiss
mp3: Aidan Moffat & The Best-Ofs - Big Blonde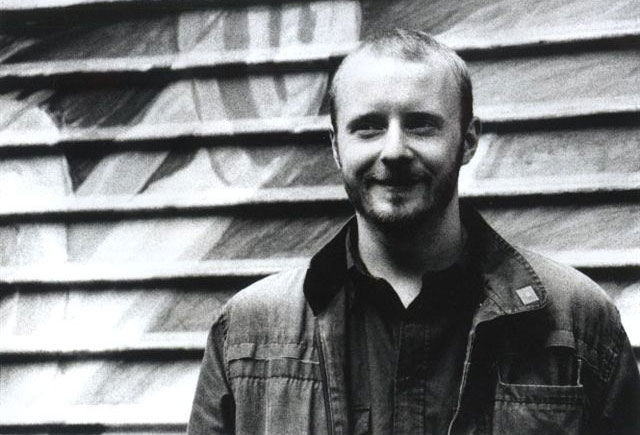 Malcolm Middleton on the other hand, is a depressing guy, something that he acknowledges himself. His solo albums have documented the depths of his own depression, with occasional glimmers of hope, but his new album sees him on more conventional territory. Malcolm has been on record recently (including in this interview with Matthew Song, by Toad and Neil from Meursault) saying that he's knocking his solo career on the head. For a while at least. It seems that he's got a bit tired of it all, and wants to try something a bit different. He certainly hasn't been too effusive about his new record, declaring it to be 'OK' and 'not as good as Def Leppard's Hysteria.' And in this TLOBF interview last week, words like 'weird', 'shallow' and 'probably my least favourite song on the album' hardly inspires confidence for the casual listener. In the Song By Toad interview he said that five albums in, he didn't have the same enthusiasm about it now. Fair enough, I guess, especially when your previous output has been so downbeat. With four albums of depressing music already under his belt, maybe a fifth album was just pushing it a little bit far.
With that in mind, It seems to me that he's tried to alleviate some tedium in the recording, by adding elements of cheekiness and cheese to the mix. So we have slap bass and train noises on Kiss at the Station, acoustic spoken word on Carry Me and bombastic intro on Love on the Run. He's nothing if not self aware though, so he must have a smile on his face when he coated the darkest lyrics on the album (I can't get up/ life-threatening doom/ dragging me darker and down) with sweet acoustic pickings and cooing backing harmonies. Elsewhere, despite the album title seemingly coming about as a result of 'a period of a few months where bad things always seemed to happen when it was a waxing gibbous moon', the lyrical fayre isn't too down on himself. The subject matter covers the lighter side of life, missing loved ones while away, opening presents, as well and the expected trouble and strife of relationships, but the mood is lighter and the music often matches. It's mostly upbeat, and Malky even deigns to rock out on occasion. Had I not already heard him talking it down, I might have even thought he was enjoying himself, putting his solo career on ice with a wink in his eye.
Waxing Gibbous a good album overall, but it's that eclecticism of Moffat's album that wins out for me. The boys from the Arab Strap may be a late discovery for me, but they are bloody good and with healthy back catalogues and no doubt much more interesting and diverse stuff to come, there's no need to complain. Rejoice in squalor and gloom!
mp3: Malcolm Middleton - Red Travellin' Socks
mp3: Malcolm Middleton - Kiss at the Station
Buy How to Get to Heaven from Scotland and Waxing Gibbous from Rough Trade. Download from emusic.
You can catch Malcolm around and about a few festivals before he heads to Europe for a bit in September and October. Aidan has hopefully now recovered from the swine flu that saw a few gigs cancelled recently, and plays the Luminaire on 8 September.