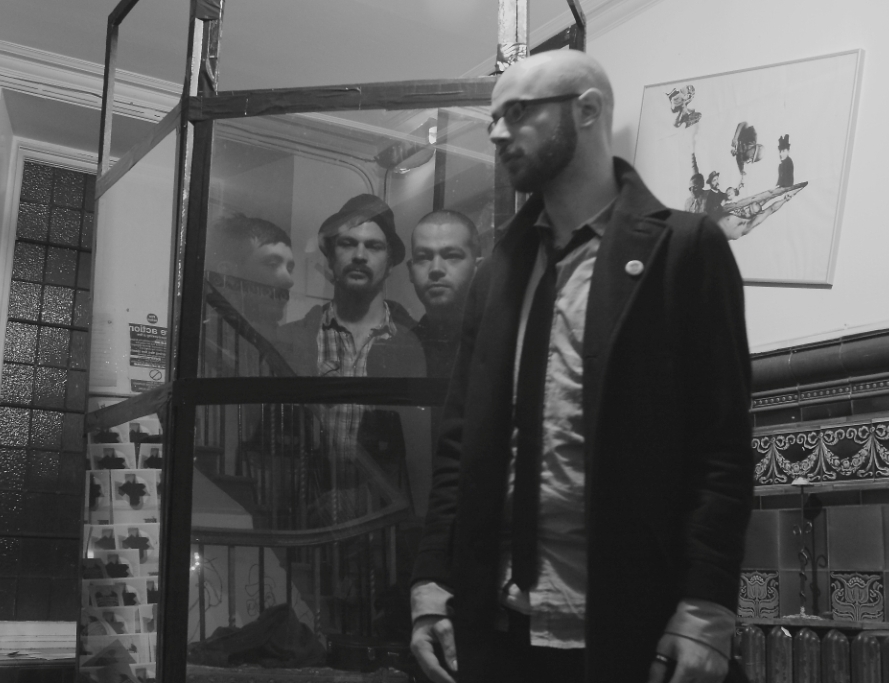 It's only seven months since the debut Meursault album Pissing With Bonfires / Kissing With Tongues arrived with a blast in the middle of end-of-year round-ups; which is a shame, because if I hadn't already done my best of 2008, it would certainly have made it in. In the short time since then, Edinburgh's finest have already assembled a collection of five new songs in an EP, which perfectly showcases the band's more stripped-down side often seen at their gigs. So the furious electronic elements of their previous release are absent here, leaving the intimate core of acoustic guitars, banjo, harmonium and ukulele, over which they sprinkle some understated piano. And of course Neil Pennycook's impressive voice, kept back in the mix, but still one of their strongest assets.
The five songs are all excellent; as good as any other acoustic folky stuff out there at the moment, and better than most of it. Meursault are band in particularly rude health at the moment, and the fact that they're not playing a string of summer festivals is a wrong that must be righted next year. The press release lets us know that the second album is due later this year. We're being spoilt, honestly.
mp3: Meursault - Nothing Broke
Buy the Nothing Broke EP from Song By Toad Records. For more great Edinburgh-based music and madness, check out Matthew's Song, By Toad blog. For another version of Nothing Broke, and three others from Meursault's debut, check out their Toad Session.