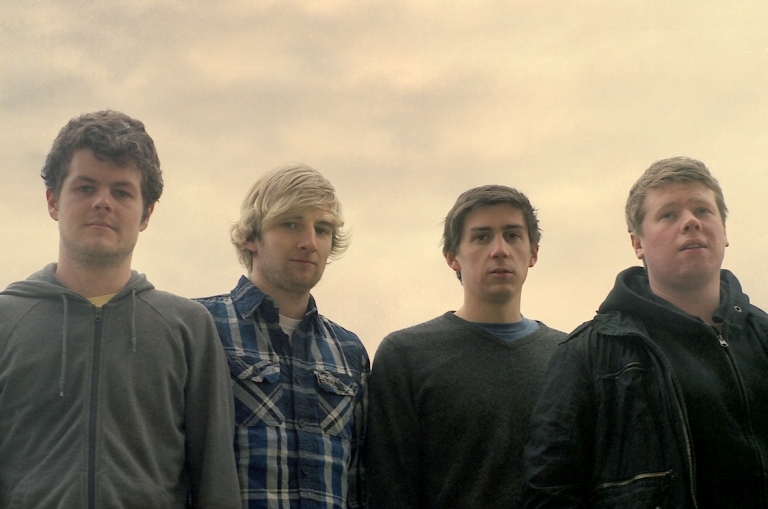 This week, there's a Scottish theme on The Daily Growl, meaning most or all the music featured will be from my homeland, north of the border. I've been intending to do this for ages and as a result, I've had this interview waiting around till I got my act together. So at last, here it is, Seven Songs given to us by Adam from young tykes We Were Promised Jetpacks. They recently released their debut album These Four Walls, a highly enjoyable affair, full of youthful energy, warm guitar riffs, decent tunes, passionate vocals and soaring choruses. At times they come across like a turbocharged Twilight Sad, but that's not to say that there are no quieter moments of thoughfulness amidst the guitar charge. It's all quite satisfyingly un-vogueish. Some of that energy and enthusiasm in the songs comes across in Adam's answers, I think.
1. A song that's been in your head today
The Corrs - Runaway. This was on a radio station in Newcastle that we listened to in our van after the gig last night. But we were driving away from Newcastle at the time and we lost the radio signal halfway through the song so we ended up singing it together for about half an hour. Lots of funny falsettos.
2. A song you currently love playing live
Ships With Holes Will Sink. This song is the one that folk seem to sing back most during at our recent concerts so that's been fun as we are not used to that. And this is one of the few songs we've ever written that I have not at some point hated.
3. The last song to make you cry
I don't think I've ever greeted because of a song. I listened to Poke by Frightened Rabbit again after not listening to it for months. I had it playing on lovely headphones when I was feeling a bit sad on the Citylink bus.
4. A song you wish you had written
That's a hard one. There's lots of songs I love but am quite happy that I haven't written because it wouldn't be as rewarding to listen to. Let's see………… Maybe a hit Christmas single so I could keep picking up royalties for the rest of my life and not have to worry about cash. I Wish It Could Be Christmas Everyday by Slade. Did you know that Noddy [Holder] was born in the same hosptial as Chloe Bukata?!
5. Your guiltiest pleasure
Shake That by Eminiem and Nate Dogg. or Ignition Remix by R.Kelly. or anything by Lily Allen.
6. A song off an album you're currently enjoying
No One Had It Better off of Flick the Vs by King Creosote. I got that album for my birthday from my parents.
7. Tell us something about a track from your new album
We wrote This is my House, This is my Home in the studio during our first night there, We got to the studio at about 8pm set up all the gear and checked it all then we were left in this big farmhouse on our own. We had some dinner (pizza) then me and Lackie (drums) went for a wee jam in the recording room and came up with the song completely from scratch. Then we went and got Michael (guitar) and Sean (bass) said we had new song and the came through and we finished it in about an hour. It normally takes us a lot longer to finish a song but we were all chuffed with it straightaway. Happy memories.
mp3: We Were Promised Jetpacks - This is my House, This is My Home
These Four Walls is out now on Fat Cat records. Buy from Rough Trade or download from emusic. The band play a couple of UK dates this month, before a short jaunt across the channel followed by a mammoth North American tour with labelmates The Twilight Sad, Frightened Rabbit and Brakes.
Here's a Spotify playlist with most of these seven songs.