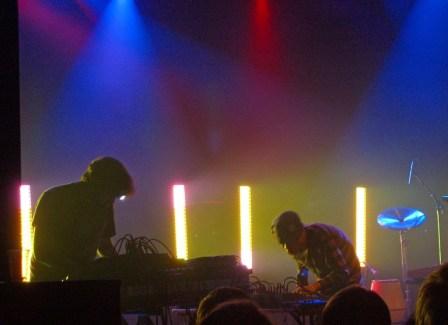 I know, this should have been done two weeks ago at the year's true halfway point, but I've been on holiday, and y'know, busy. For what it's worth, here are my favourite albums of the year so far, in a top-tenular fashion. It's based on a combination of what I've admired and (much more so) what I've had the most repeated pleasure from.
1. Animal Collective - Merriweather Post Pavillion
2. Camera Oscura - My Maudlin Career
3. Wildbirds & Peacedrums - The Snake
4. M Ward - Hold Time
5. Sonic Youth - The Eternal
6. Fanfarlo - Reservoir
7. Blue Roses - Blue Roses
8. Emmy the Great - First Love
9. Titus Andronicus - The Airing of Grievances
10. Fever Ray - Fever Ray
The most glaring ommission from that list is She Keeps Bees' The Nest album, which I've caned over the past month or so, but since it's only officially out this week, it doesn't make the list. It'll be in the end of year list, for sure.
There - blogger duty done.