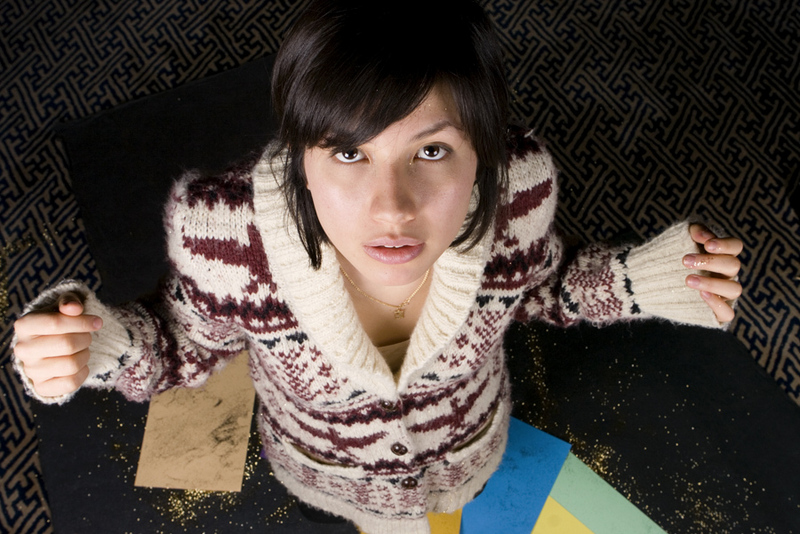 At the weekend a friend asked me what was new in the world of music. After over a week away on holiday in Dorset with no internet and none of my usual media exposure, music had taken a back seat and the question left me a bit thrown, and I didn't really answer it. It seemed like ages since I listened to anything new, but that was OK. It's good to take a break from blogging as well as work, because there's always the danger that this ol' hobby becomes like, well, work.
But now I'm back and after wading through hundreds of emails, I'm just ready to begin catching up. So what's new? A whole load of stuff, which I'll hopefully be bringing to you over the next week or so. Starting with an email today about a bunch of fine-looking gigs at the Southbank Centre this summer. Some of them I knew about already, such as the Emmy the Great show this coming Sunday, supported by Aidan Moffat and Sleeping States, but the others include Laura Marling, Emiliana Torrini, The National, Black Box Recorder, Marianne Faithfull and (perhaps most intriguingly) the Heritage Orchestra playing the music of The Clangers, for which I guess we've got Jonny Trunk to thank. For more info, check out the South Bank website. To celebrate the Emmy gig, the SBC are hosting a new remix of We Almost Had a Baby by ex-Cocteau Twin and Bella Union head honcho Simon Raymonde. It's here for a day or so, after which head to the SBC website to get it.
Since we're on the subject of Emmy, I guess it's worth mentioning her upcoming Edward EP, especially for all of you who were wondering why on earth songs like Edward is Deadward and Two Steps Forward weren't on First Love. Well they will be, nicely re-recorded, in a re-released expanded version of First Love, along with the over-rated Canopies and Drapes (get that right kids, it was never Canopies and Grapes) and Bowlful of Blood, which I don't know. Shame there's no room for Aiko, but I guess you can't have everything. For those of us who bought the album in it's original version, the new songs are available in a tasty 12 inch, which comes with extra goodies if you buy from Rough Trade.
mp3: Emmy the Great - We Almost Had a Baby (Simon Raymonde Remix)