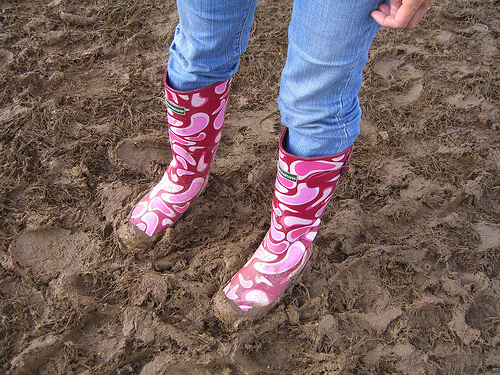 Since I last talked about End of the Road Festival, a whole bunch of new artists have been announced since the start of June. It's shaping up quite nicely.
First we had the unsigned bands who applied to the competition to play at the festival. 950 bands applied and only 9 have been chosen. They are Bear Driver, Esben and the Witch, The Hand, Holly Throsby, Huw M, Jess Elva, (the previously blogged) Soy Un Caballo, Stars of Sunday League and The Tenebrous Liar.
Some bigger names announced last week: The Horrors, Blitzen Trapper, Brakes, The Duke and the King, Loney, Dear, Shearwater, Vetiver and Wye Oak. They were preceded a few days previously by the line-up at the Local Tent, which is run by ace London promoters The Local who have put together another fine collection of acts, which should see the tent regularly packed out again this year. The Week That Was, Get The Blessing, Chief, Quack Quack, Spokes, The Travelling Band, Emily Barker and the Red Clay Halo, Zun Zun Egui, The Heavy, Stardeath and White Dwarves, Dan Michaelson and the Coastguards, Magic Arm, She Keeps Bees, Alasdair Roberts, AU, Twi the Humble Feather, Laura Gibson, and The Pack A.D, are all on.
And that's it. At least according to this discussion. Apart from the crucial Sunday evening headliner, which still seems to be proving elusive to the organisers. Although I'm pretty satisfied with the line-up so far, let's hope they can snag someone decent to top the last night soon.
As usual, I haven't heard (of) some of these bands, but given the quality of the line-up in recent years, they'll all be worth checking out. I'm listening to Wye Oak as I type. Sounds good.
Although my love for End of the Road remains unbounded, if I was to choose a festival purely on line-up this year, I think it would be Green Man. Like End of the Road, they're getting the unsigned bands in too; in their case someone to open the festival on the main stage. They've gone for the reality TVapproach, so if you're interested (or more likely, if you personally know any of the bands) you can vote for the lucky bunch at the Green Man website.
mp3: Brakes - Hey Hey
mp3: Soy Un Caballo - A Travers la Neige
mp3: Chief - Stealing
Buy Tickets for End of the Road here.