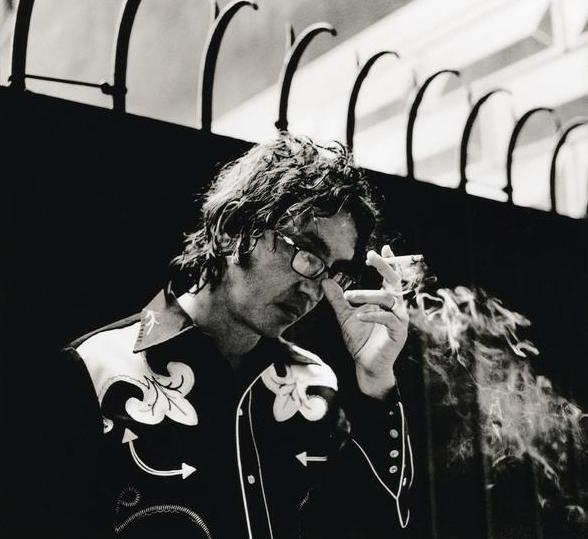 Although I'm well overdue another retrospective look at my singles collection, it seems timely this week to come to Richard Hawley. After all, the Sheffield balladeer has just announced the release of his sixth solo album, Truelove's Gutter, which is due in September. Looking at the tracklisting, it seems a brief affair at only eight tracks; though if they're all killers, it should be just fine. I'm increasingly convinced that it's a rare thing for any band to have an album with more than 11 tracks which are all good. And no prizes for guessing what the songs are going to sound like. Hawley's hardly going to follow his buddy and former bandmate Jarvis Cocker in an Albini badass rock direction, even given his love of rockabilly.
But anyway, Richard Hawley and I go back a long way. I need to include Mrs Growl in this too, because she's a much bigger fan than I am, although I do share in some of her enthusiasm. I remember (back in 2001) us sitting in the Oxford Street Borders one evening after work with about ten other people listening to this northern bloke serenading us with tales of being Naked in Pitsmoor and crying for the Man on the Moon. Even in these strange, muted circumstances, the songs and his wry, abrasive humour shone through, and here we are now eight years on eagerly awaiting his next album.
As we do, here are some tracks from three different CD singles, released to accompany each one of Hawley's first three albums. First was Coming Home, from the 2001 debut self-titled mini-album. Next was Baby You're My Light, still one of his greatest songs, from the same year's Late Night Final. Third was Run to Me from the motorcycle-themed Lowedges record in 2003. None of the a-sides are posted though. I've gone for a selection the lesser-known b-sides, which are all pretty good, though may not be so easy to come by. And given his growing back catalogue, you're unlikely to hear them played live either. Which is a shame, because it's live that Richard Hawley is always best experienced.
mp3: Richard Hawley - Cheap Spanish Whine
mp3: Richard Hawley - Sick Pay
mp3: Richard Hawley - Troublesome Waters
Buy Richard Hawley stuff from Amazon.