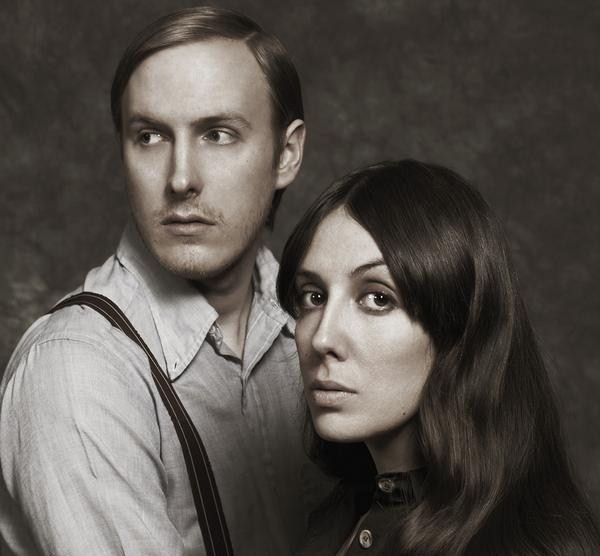 One of the great joys of Spotify for me this year has been discovering all these PJ Harvey albums that I never bought. I mention this because Dorset's Polly Jean was my first reference point for Brooklyn band She Keeps Bees. The duo may not share the visceral nature of much of Harvey's work, but they have a similar aesthetic, emotive, bluesy rock and roll with guts and good tunes. Their quieter moments may recall Cat Power before she went all slick soul-rollin'.
They're not a new band, having already released a couple of albums in the US, but they're making their UK debut this summer, both with the release of their Nests album and a whole bunch of live dates, currently in London and a few festivals, but no doubt a whole lot more soon. They're going to be over here till September to there should be plenty time to check them out. Londoners, look out for their residency at the Britannia pub on Victoria Park in Hackney - it's put on by the good folks at The Local, there are three more dates to come and they're all free. A friend went on Wednesday and reported back by text. "Top notch" he said. From what I've heard so far, that must be true.
The Revival EP is out now on Names records. Buy from Rough Trade.