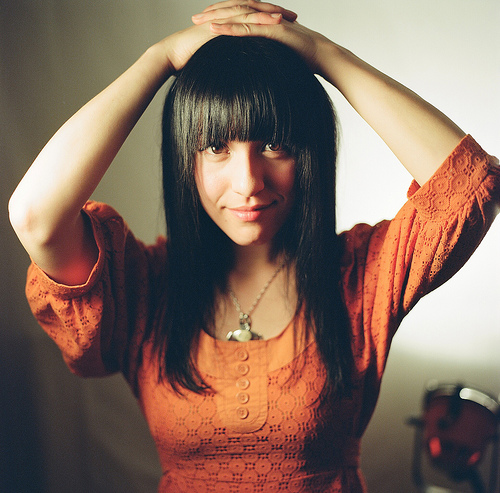 You don't need me to tell you about God Help The Girl. You'll have read about it on a dozen other blogs, seen the website or even Stuart Murdoch's blog at the Guardian. But here we go, it's appearing here because I like it and I'm quite excited about what's to come later this month. Mainly because I'm a huge Belle and Sebastian fan who's been pretty unimpressed by what they've done this decade. Sure, Dear Catastrophe Waitress some very fine moments, but The Life Pursuit was a largely dull and lacklustre affair. I wonder if Murdoch thought so too. Certainly the aforementioned Guardian piece contains a barely disguised dissatisfaction with the band after their 90s burst of greatness. If that is the case, it explains a lot.
Anyway, he seems pretty energised by his new project, and most of what I've heard, whether via the songs they've given away or through online videos, has been sounding excellent (though why he chose to revisit the awful Funny Little Frog is beyond me). It's luscious, stirring stuff, all swooning strings and sweet girl vocals; possibly the best thing that Belle and Sebastian have never done. Mind you, the presence of a few of his band memebers render it less of a Murdoch solo project and more of a B&S sideshow. But like I said before, you don't need me to tell you about all this, so I'll stop now. Though you may be interested in the video below.
mp3: God Help The Girl - Come Monday Night
mp3: God Help The Girl - Mary's Market
The single Come Monday Night is out already. The self-titled album is out on 22 June. Buy from Rough Trade Shop, or you can subscribe and get the album, all the singles and more stuff here, for £35. Is that a good deal? I'm still trying to work that out before I subscribe.