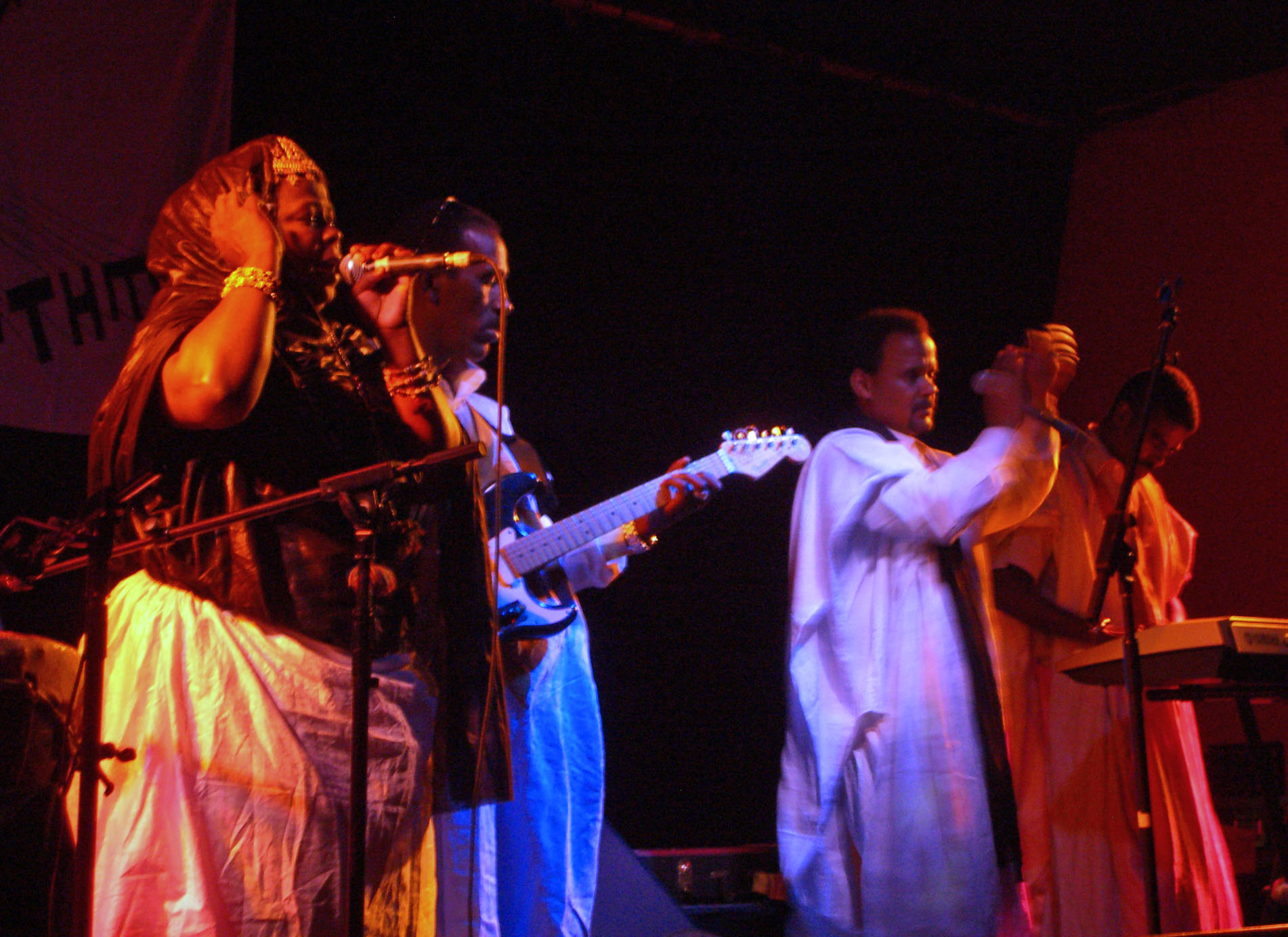 Last Friday brought a few surprises. First was the queue. I knew the gig was sold out, but I wasn't quite expecting the long queue which looked amusingly out of place in this quiet Tufnell Park junction. A passerby may have assumed that this it was some hot young starlets drawing the crowds to the Dome (no, not that one), instead of groups from Syria and Western Sahara that even the people waiting had never heard. Second, the crowd themselves. A casual observer may assume that these sort of artists would draw the sort of middle-aged, Guardian-reading sorts who frequent 'world music' concerts at the Barbican. But the folks in the queue were much closer to the usual youthful, fashionable bunch who flock to other Upset The Rhythm gigs. This souldn't have been much of a surprise though, because this gig was part of a tour organised by Sublime Frequencies, the Seattle-based label run by boffins and archivists who travel the world in search of exciting new sounds to release, usually unearthing the sort of way-leftfield stuff that would never find its way onto a 'best of world music' compliaiton.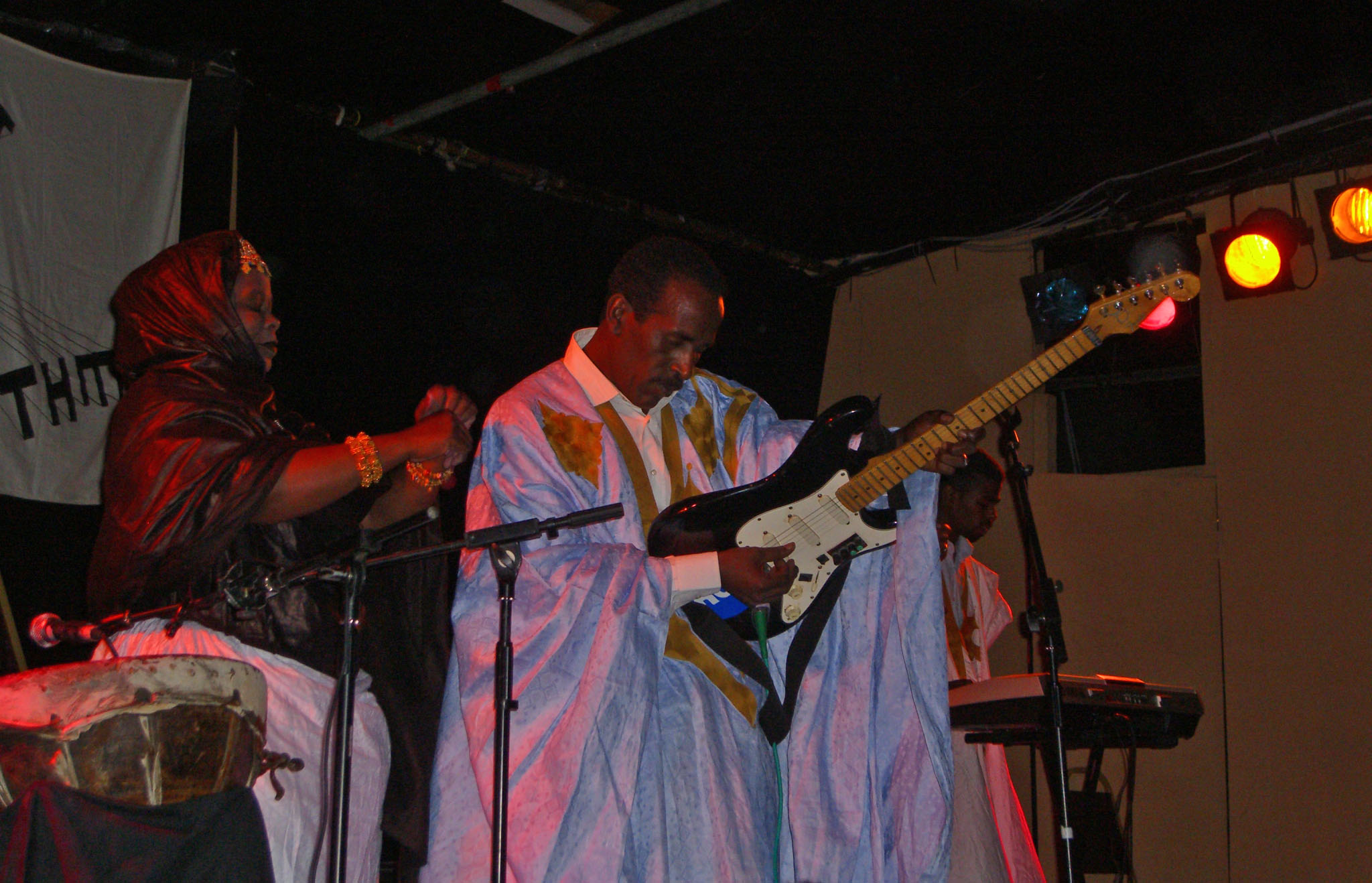 Once it started, there were more surprises. Any preconceptions about 'authentic ethnic' music (I didn't really have any of those after watching this) were blown away by the electronic preset beats blasting out from Group Doueh's keyboard. Any of the aforementioned Womad types may have been disappointed, but no-one else seemed to be. It's party music, pure and simple. In fact, both the artists playing at this gig have plied their trade as wedding bands, so they should know a thing or two about making people dance. Group Doueh are a four-piece from Western Sahara, assembled around main man 'Doueh' who started with a traditional instrument before picking up an old electric guitar which he wielded for the rest of the set, churning out desert-dry riffs. Their show is hugely enjoyable despite suffering from poor sound at the start (but hey, that just reflects the sound quality on some of the recordings) and at times feeling like it's barely hanging together. When Halima Jakani (Doueh's wife) steps away from the bongos, picks up the mic and sways back and forth across the stage it really takes off. We we even allowed Doueh some guitar grandstanding at the end. A lesser person (say a skinny indie rock guitarist) playing the instrumement behind his head wouldn't have been tolerated, but here it just seemed the right thing to do. An hour very well spent. And much more than a warm-up.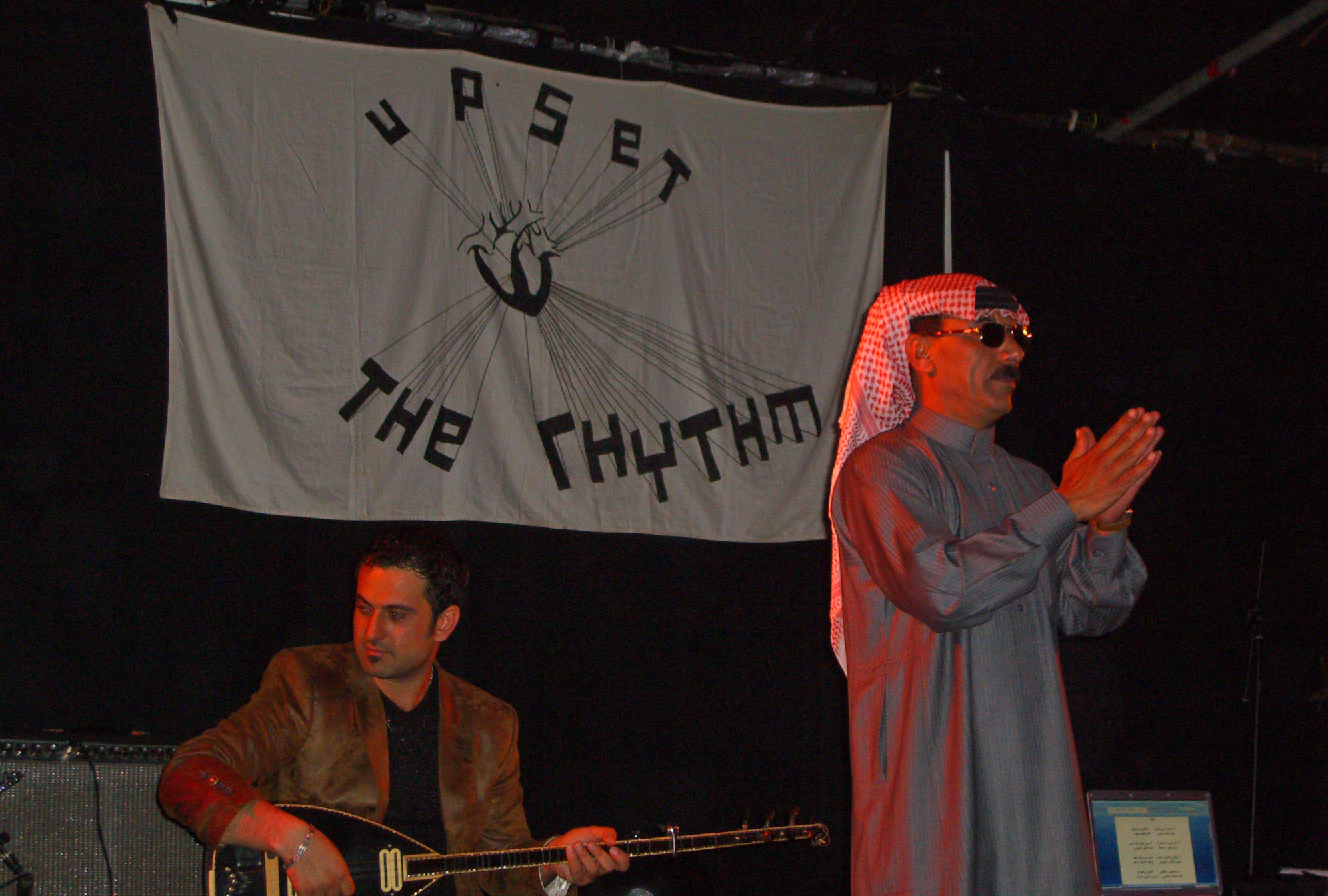 The next hour was was something else. The common factor was electronic beats, but these were harder, faster and mostly of the 4/4 variety. Omar Souleyman's keyboard whizz knocked out the tunes and the beats, whilst the man himself prowled the stage in front of the electric saz player chanting lyrics. Also behind him was the bloke introduced to us as 'poetry', who stood, clapped, occasionally checked a laptop and whispered stuff (presumably poetry) into Omar's ear who would then proceeed to deliver the lines to us. But sometimes poetry took a back seat. If the music often sounded a bit like a sort of Middle Eastern trance techno, then Omar provided the breakdown with his voice, pacing up and down chanting Ayyyyyyyyyyyyyy, and no doubt watching satisfied as the crowd went nuts again. Speaking of which, I've not seen a gig audience go off like this for quite a long time. At one point, amidst the upstretched arms at the front, some dude was frantically waving two copies of Omar's LP at him and someone else was creating loops around their head with a removed t-shirt. Like I said, this is party music! This Syrian dabke stuff could catch on, y'know. Just like Doueh before him, Omar's stern face even cracked a smile at the end. What an evening. Well worth the long, last-tube trek back from North London.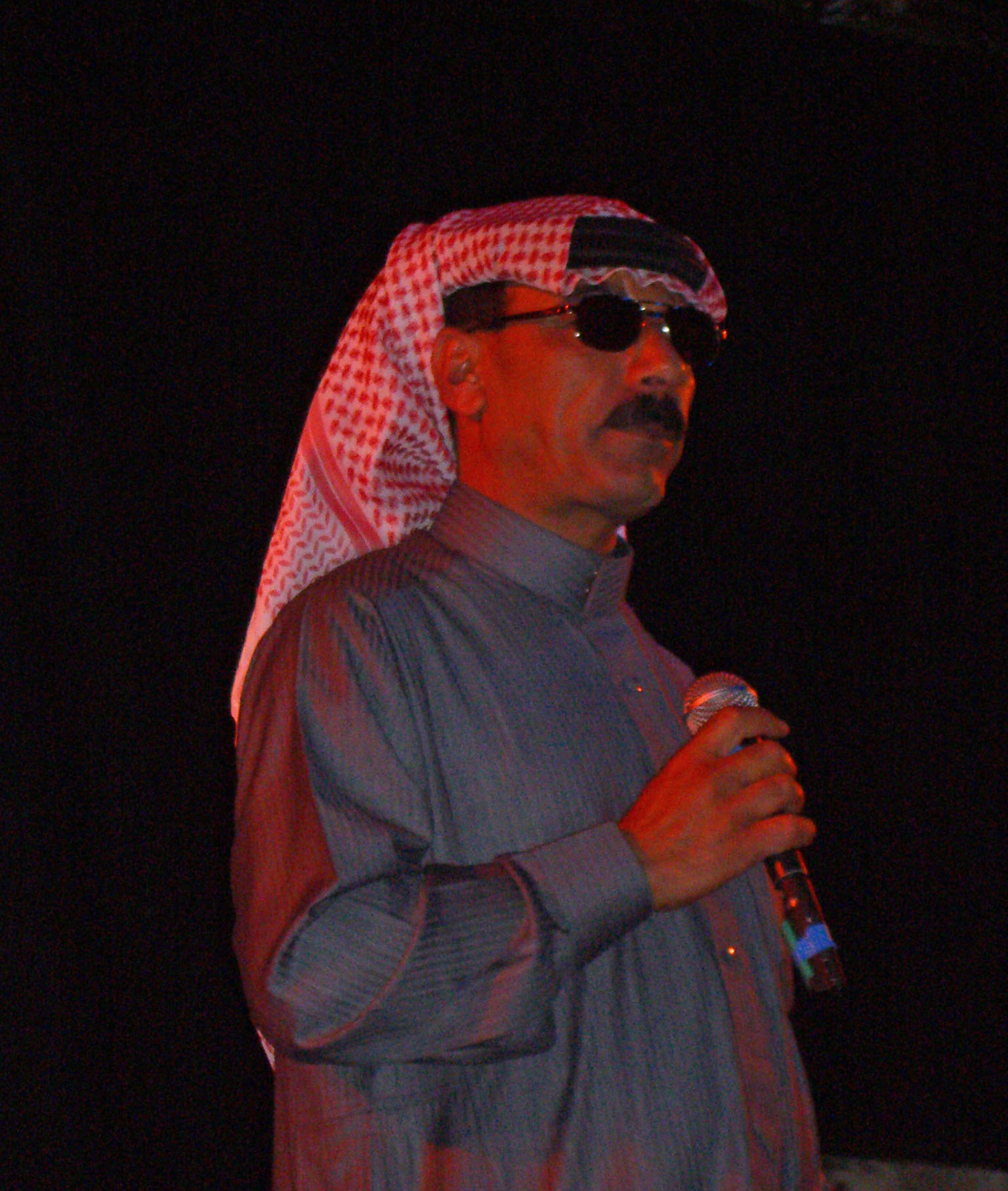 mp3: Group Doueh - Dun Dan
mp3: Group Doueh - Cheyla ya Haiuune
mp3: Omar Souleyman - Leh Jani
mp3: Omar Souleyman - Jani
The albums Guitar Music from the Western Sahara and Highway to Hassake are out on Sublime Frequencies. Buy from the SF website, or Honest Jon's but be quick, all their releases are super-limited and get snapped up fast.