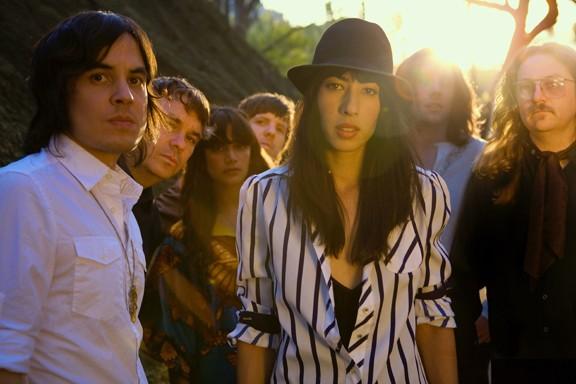 It's gloriously sunny outside. Blue skies, sunglasses, sweaty bodies and ice cream. What do you want to hear? Gloomy rock music? Weird folk music? Maybe, but right now I'm in the mood for funky beats, silly lyrics, keyboard twirls, cheesy guitar solos and a rolling groove. Maybe something that sounds like CSS back when they were good. So just the right day for The Phenomenal Handclap Band then?
mp3: The Phenomenal Handclap Band - 15 to 20
15 to 20 is available now as a limited 7 inch on Tummy Touch Records. Buy from Pure Groove now. The self-titled album follows on 6 July. Pre-order from Tummy Touch.