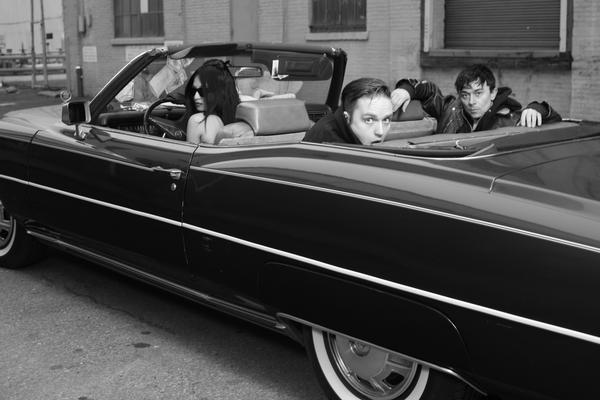 Remixing must be a tricky job sometimes, particularly if the original track is a killer. What do you do? Add some perfunctory beats? Slow it down? Speed it up? It's surely hard to capture the spirit of the original whilst dressing it in new clothes.
If the track in question is The Big Pink's Velvet, one of the best of the year so far, it's a mean ask. The usually reliable Gang Gang Dance and hotly-tipped dubstep duo Mount Kimbie don't quite manage it. However the mysterious Van Rivers and the Subliminal Kid do, retaining the tune whilst wrapping it in eerily atmospheric fuzz and shuffling beats. But these guys should know about atmosphere - they produced Fever Ray.
In other Big Pink news, the new single Stop The World is set to drop on 29 June. After setting the bar high with Velvet, the follow up was always likely to sound a bit inferior. But it's still pretty good, and bodes well for the debut album which the band are currently recording in New York's Electric Ladyland Studios.
mp3: The Big Pink - Velvet (Van Rivers & the Subliminal Kid Remix)
Pre-order Stop the World from Rough Trade.