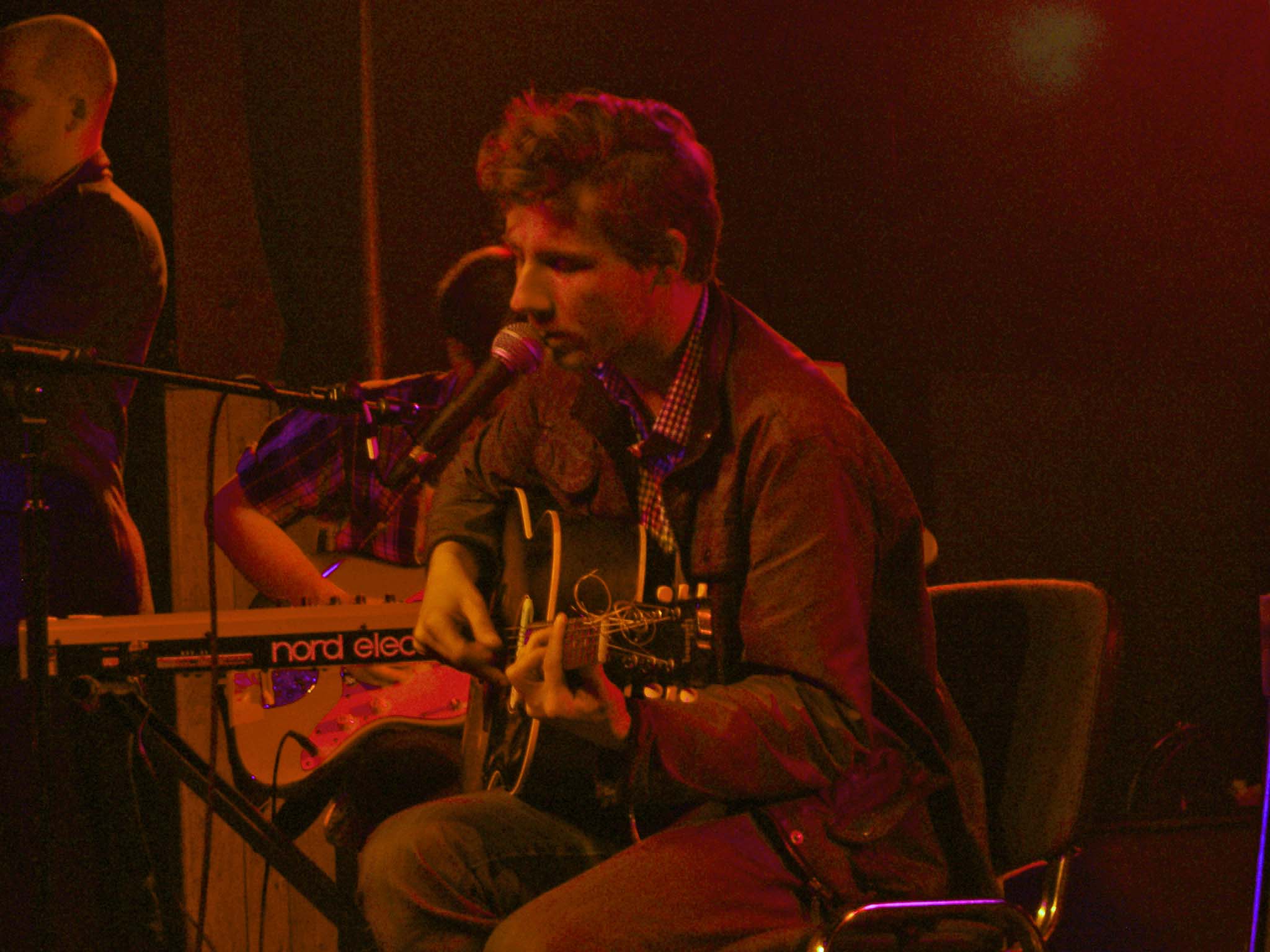 Music aside, gigs like this make me feel good. By making me feel young. Last time I was at this venue I was surrounded by teeny tiny teenagers rushing the stage at a No Age gig. This time it's more about the receding hairlines and middle-aged spread, and yeah, I feel better. That's not to say that the crowd are unenthusiastic. In fact, it's this very enthusiasm that is both a good and bad thing for me tonight. As a relative outsider (I don't really know any Broken Family Band songs apart from a few mp3s off their website) it's good to have some of the crowd's excitement rub off, but on the other hand I feel like a stranger at someone else's party. But still, good show, more of which in a minute.
The main reason I'm here is to see Dan Michaelson, who's a bit of a Daily Growl fave, both with his 'proper' band Absentee, or just now with his solo Coastguards project. They release a decent album earlier in the year and have been playing a few gigs in support of it. From the start, it's clear that this isn't going to have the merry rock'n'roll clatter of his 'proper' band. Four of the seven people on stage are sitting down (to be fair, one's the drummer) which promises a sedate affair. The presence of a pedal steel player and a horn section suggest things can't go far wrong and sure enough. Dan and the band play through a few songs off Saltwater and they sound great, with Dan's vocals registering new low scales, and some ace parping and twanging and it's all highly enjoyable stuff. The pace occasionally quickens, but generaly a relaxed, soulful mood is the order tonight.
mp3: Dan Michaelson & The Coastguards - Bust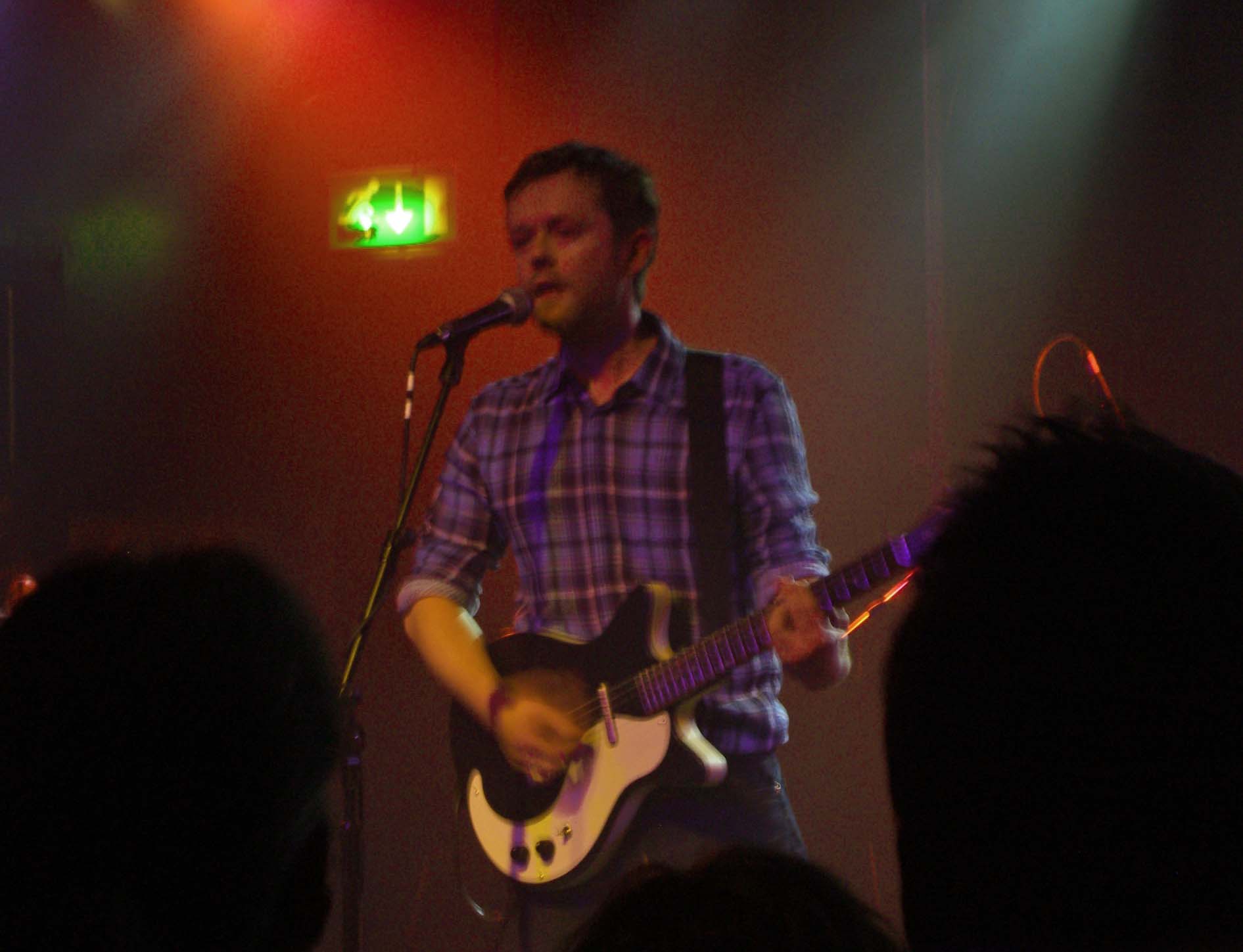 From my scant knowledge of previous albums I had The Broken Family Band down as a country rock outfit, but recent evidence shows that they're more of a straight up rock band these days, and that's certainly in evidence tonight. There's plenty of ace riffing and big chunky guitar numbers, most of which have the all-important ingredient of good tunes. Given that there's only one song in the set that I'd heard before, it's really an introduction to Cambridge's finest, and a decent one at that. I don't love everything, but never get bored and there are certainly a few splendid moments.
One of the BFB's finest selling points is singer Steven Adams who is on fine form, as relaxed and confident as a frontman can be before a partisan crowd who he knows are lapping everything up. There's plenty self-deprecating humour and quips, including describing their worst review from the NME. Adams is a man who surely knows his band's demographic and the utter irrelevance of said magazine to his people. We also learn that Adams is getting married and guitarist Jay Williams is leaving the band. So an informative, wryly amusing and solid rockin' time was had. A good introduction then, so I marked the occasion by buying a 10 inch of the Jesus Songs EP on the way out. I know I'm going to be spending a lot more time with the Broken Family Band's music in the near future.
mp3: The Broken Family Band - Walking Back To Jesus, Part 2
mp3: The Broken Family Band - Honest Man's Blues
Broken Family Band mypace / website
Dan Michaelson myspace
Buy Broken Family band albums from emusic. While you're there, you can get Dan Michaelson's Saltwater too.