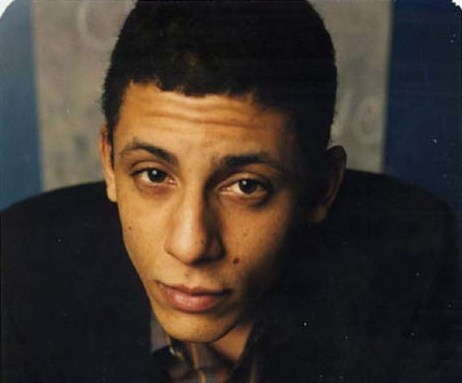 In today's cut-throat world of music, it pays to have a champion. The world of young male singer-songwriters doesn't seem to be as crowded as the corresponding female market, but every little helps. In the case of Miles Benjamin Anthony Robinson, he has a champion in the shape of TV on the Radio's Kyp Malone who said "MBAR is my favourite songwriter right now". But that's not all, Grizzly Bear bigging him up also helps him to get noticed, and then there's the name. All four of them. A while back it seemed that there was a bunch of artists trading on three names (William Elliot Whitmore, David Karsten Daniels, David Thomas Broughton, I'm sure there were more). But four? That's scaling things up a notch, isn't it?
Of course all of this would be just hot air and a good address book if the music wasn't up to scratch. But thankfully MBAR is up to the the praise. Ragged, emotive rock is what he does. Lead track Buriedfed was my introduction, which got me thinking Jeffrey Lewis with heavier guitars, but elsewhere the tone is less anti-folk, more rasping and layered guitars reminiscent of his TVOTR mentor. But the sound is less precise, less clean. For me, the artist that Miles is most reminiscent of is Micah P Hinson. Both young artists from different parts of America, they share a similar rough-hewn, warm and emotive aesthetic, even if MBAR doesn't go for the tortured howling. His songs are slow and measured, often hymn-like, but don't have the obvious big chorus pay-off, so you have to work a little harder to appreciate them. It's time well spent though.
mp3: Miles Benjamin Anthony Robinson - Buriedfed
mp3: Miles Benjamin Anthony Robinson - The Ongoing Debate Concerning Present vs Future
Miles Benjamin Anthony Robinson myspace
Is out next week on Transgressive Records. Pre-order from Rough Trade.