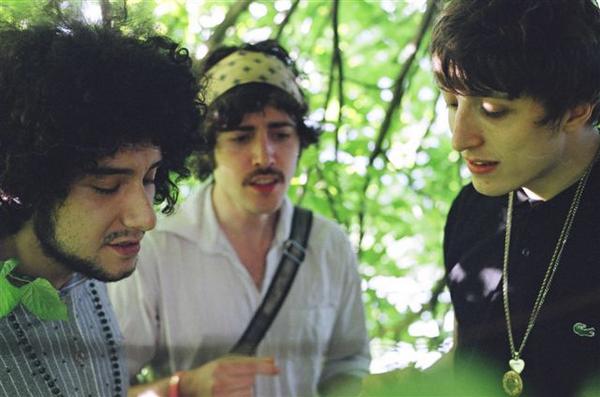 Vocal harmonies have been part of pop music right from its inception, but these days you normally expect to find your two and three part harmonising accompanied by beards and acoustic guitars. Which makes it a nice surprise then to find some sparkling pop harmonies backed up by keyboards, drums and bass. Nary a 'proper' guitar in sight.
It's these sort of songs on debut album True Romance that are Golden Silvers' strongest suit, because elsewhere things don't quite work out so well. There are basically two types of song on this album. The first, the aforementioned harmony-drenched numbers which despite a little modesty are some of the finest, sunniest pop songs of the year. Then there are the others, some of which try to rock out a little more, some which don't, but never quite succeed. The one exception to this is the title track, a glorious slack jawed, loose-limbed anthem, with stabbing synths and rousing chorus which never fails to be a killer, even despite an ill-advised rap which gave me dodgy Stereo MCs flashbacks. If it was released twenty years ago would have seen Golden Silvers given the freedom of Manchester.
So while I can't unreservedly recommend this album, a good chunk of it is well worth your time. I've posted two of my favourite tracks in the usual style, but I've also got a nifty little player so you can listen to the whole album and make your own mind up. Which tracks do you like? Which would you leave?
mp3: Golden Silvers - Magic Touch
mp3: Golden Silvers - Please Venus
Golden Silvers myspace / website
True Romance is out this week on XL. Buy from Rough Trade (it's their album of the week), or download from emusic.