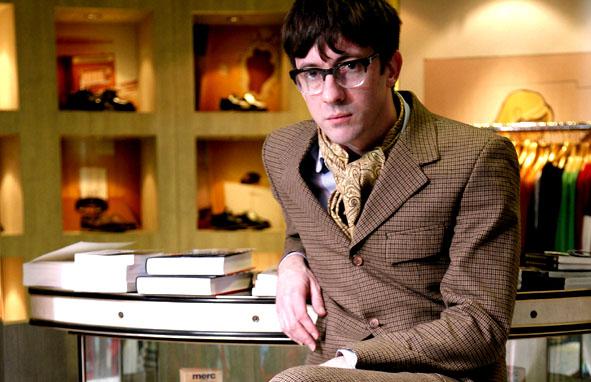 I have a good friend who's a Graham Coxon fan and he's been encouraging me to check out some of Coxon's earlier solo albums. I've not got round to that yet, though I'm familiar with some of his more recent stuff, which though perfectly fine, I can take or leave. Lately he's been talking favourably about Coxon's new album, which he figured might appeal to me, what with the new folky direction and all that. From what I've heard so far, I think he's right.
Cynics may sneer about Graham jumping onto the bandwagon of all things acoustic and folky, but let's be fair. He has form in this area, from the start of his solo career and not least getting involved in last year's Under One Sky project with proper folkies like John McCusker and Julie Fowlis. And last night when he played live on Marc Riley's BBC 6 Music show, he was all chat about Davey Graham, Bert Jansch and Danny Thompson, so this man knows his rootsy folky onions. The songs he played sounded good, and I'm keen to hear the rest of The Spinning Top. Here are two of the three songs he played.
mp3: Graham Coxon - This House (live on BBC 6 Music)
mp3: Graham Coxon - Sorrow's Army (live on BBC 6 Music)
The Spinnng Top is out on 11 May. Pre-order from Transgressive. Coxon tours small UK venues next month, though if you want to get up close and personal, they're probably all sold out.