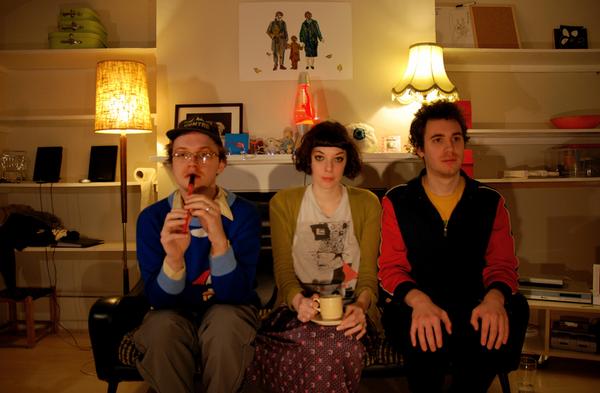 Foxes seem to feature quite a lot in the stories I read these days. I don't know about you, but I seem to remember in my childhood that foxes were usually the bad guys. But in most of The Baby Growl's books, they're at least benign, sometimes even the goodies. Changed days perhaps.
Whatever the case, Foxes! the band (with an exclamation mark, of course) are also benign and definitely the good guys. Their world may not involve talking animals, but it does involve toytown synths, chunky guitars, sweet boy-girl vocals and most importantly, great pop tunes. This Brighton via-Oxford band specialise in top-notch DIY indie pop, and what it lacks in slick production it makes up for in melodies, big hearts, cute lyrics and no doubt a few bags of badges.
mp3: Foxes! - Albania
The new Foxes! single Who Killed Rob? is out on Catcutter Records on 1 June. The b-side Albania is here. Order from Catcutter. Listen to a load more tracks at Foxes! myspace or last.fm page.