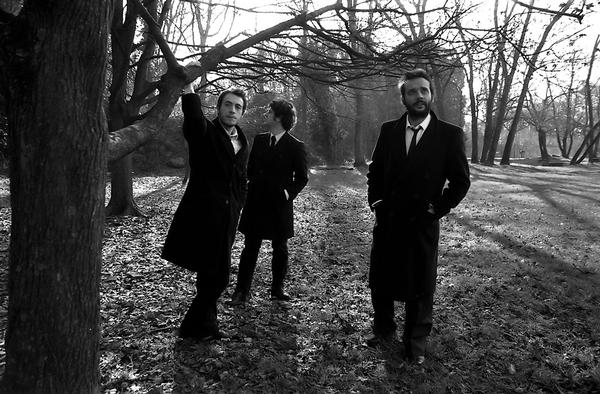 Last week we had His Clancyness, the solo project from Bologna-dwelling Canadian Jonathan Clancy. Now it's the turn of his band A Classic Education. Well, it's really just Jonathan answering my seven songs questions, but he's doing it with his Classic Education hat on, rather than any of his many others.
So click on 'more' for seven songs and plenty other stuff, including band theme songs, Bill Callahan's album openers, recording with Jeremy Warmsley and the benefits of finding stuff on this blog.
1. A song that's been in your head today
I've had four songs going around my head like mad in the last three days. One is Future Primitive by  Papercuts, another is Spanish Harlem done by Phil Spector on guitar and voice, then this El Perro Del Mar song called I Can't Talk About It.  Wow…  hold on… this is crazy… I was actually so into the Papercuts… that I started looking up for interviews and I guess I stumbled across your feature where he mentioned that song. It's such a simple and strong song! Oh, and I've been listening to the first track from the new Bill Callahan record on repeat. He has this thing for nailing album openers.
2. A song you currently love playing live
I think we currently love playing our cover of Toi, the old Gilbert Becaud song. It's fresh for us and kind of different. Plus we played in for the first time in New York and it's kind of become a memory of our great time together in the USA and at SXSW. Like a band theme song or something like that.
3. Shuffle your ipod – what's the first song that comes up?
Mmmm let's see… Summertime Clothes by Animal Collective. I actually don't own an ipod but a really simple mp3 player that I record things with… so it doesn't have a big memory and I often change the albums on it.
4. A song you wish you had written
That's that by Cass Mccombs. He is so so so good.
5. Your current guiltiest pleasure
I just heard the U2 remixed by Justice..does that count? It's pretty good.
6. A song off an album you're currently enjoying
Love Like A Sunset on the new Phoenix.
7. Tell us something about a track from your new record
Well our next release is a 7″ coming out Bailiwick. The single is called Best Regards and we've been playing it live for quite a while…I really love it, it's also changed a bit since we first put it down. Jeremy Warmsley is a good buddy and actually recorded it with us. It's the story of a couple at the beginning of the past century. They're theatre actors, not particularly good ones but yeah they cheat their way up to the top and everything starts crumbling around them….
mp3: A Classic Education - Toi
A Classic Education myspace / website
Best Regards is available to order now from the Bailiwick Records myspace. Listen to it at the Bailiwick site or the ACE myspace.