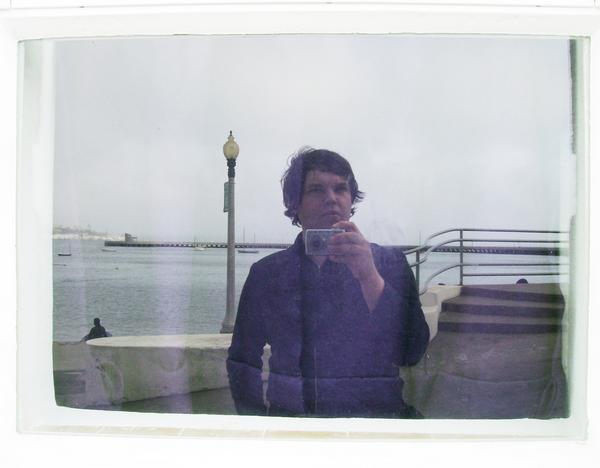 Another American artist I've discovered lately is Papercuts. The San Franciscan, known to his mates as Jason Quever has already released one album - Can't Go Back - in 2007. This week sees his second long-player You Can Have What You Want hit the shops.
As I've discovered, Quever is another man of many talents. As well as producing a fine album (I can't speak for the previous one), he guests in friends' bands (Vetiver, Beach House) and records others (Casiotone, Cass McCombs, and most recently Port O'Brien, as he revealed in my recent Seven Songs interview). Despite being a whizz in his studio, he's let Beach House's Alex Scally in on the action, helping with some of the arrangements on the new album. If you're a fan of Scally's band, you're bound to like Papercuts, since they share a similar dreamy vibe. However, I prefer Quever's work - there's just something about the woozy drone of the vintage synths, his thin vocals, the heavy reverb, and the slow-burning tunes that have gradually caught up with me till I've realised just how good this album is.
Like me, this may not be a record that you love immediately, but give it time and let it work its magic. The press blurb namechecks 80s British Indie, The Zombies and French pop, but my first thoughts were Spiritualized stripped of the guitars and gospel grandiosity, but with better tunes. It's also one of these albums which doesn't really have stand-out tracks - it benefits more from being heard as a piece. Surely a rare thing these days. Great record.
mp3: Papercuts - Dead Love
mp3: Papercuts - The Void
Papercuts myspace
You Can Have What You Want is out this week on Memphis Industries (in the UK). Buy from Rough Trade and get a bonus disc of remixes from labelmates The Go! Team and Ruby Suns.
Jason's playing some dates in the UK and France at the moment, including one at Sonic Cathedral @ The Legion on Thursday. I'm very tempted…