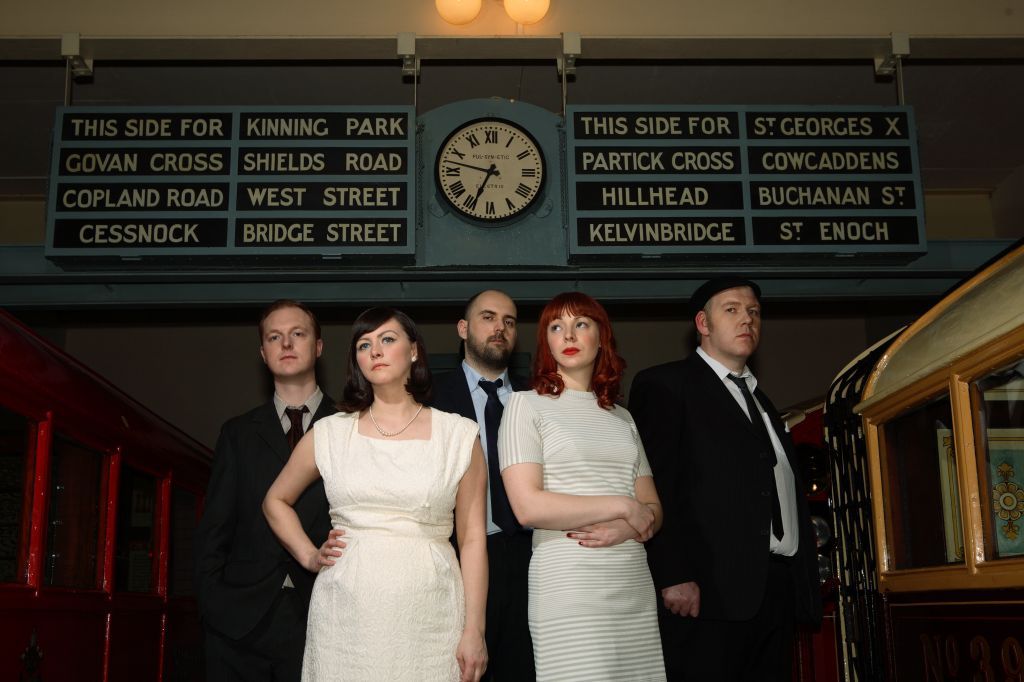 Camera Obscura are busy people right now. They've just done a load of gigs in Austin and New York, and are already tuning up for their UK tour starting on 21 April. They're just about to release a single ahead of their new album My Maudlin Career, easily one of the best of the year in my book (note I didn't say 'year so far'). So I'm pretty pleased that keyboard player Carey Lander took some time away from all that and from being the band's main Twitterer, to answer my cheesy questions. Continue reading below as Carey recommends us seven songs, plus the effects of living next to the Vaselines, and kicking the piano. Not sure if the Sleepy Jackson would count as a guilty pleasure for me though. Yeah, I've seen the state of Luke Steele these days, but Lovers is brilliant album. Anyway…
1. A song that's been in your head today
Monsterpussy by the Vaselines. That is often in my head because I live in close proximity with one of them. The Vaselines that is.
2. A song you currently love playing live
If Looks Could Kill. Fun piano.
3. Shuffle your ipod – what's the first song that comes up?
There's Good Rockin' Tonight by Ricky Nelson. Excellent.
4. A song you wish you had written
Silvia by Marissa Nadler
5. Your current guiltiest pleasure
Good Dancers by The Sleepy Jackson
6. A song off an album you're currently enjoying
Rave On from Hold Time by M. Ward
7. Tell us something about a track from your new album
On James you can hear me kicking the piano. It was frustration made into art.
Camera Obscura myspace / website
Camera Obscura's new single French Navy is out next week (it's worth getting for their cover of Gene Autry's You're the Only Star in my Blue Heaven alone). My Maudlin Career is out on 20 April. Pre-order from Rough Trade. Tour dates on the website. Go see them.