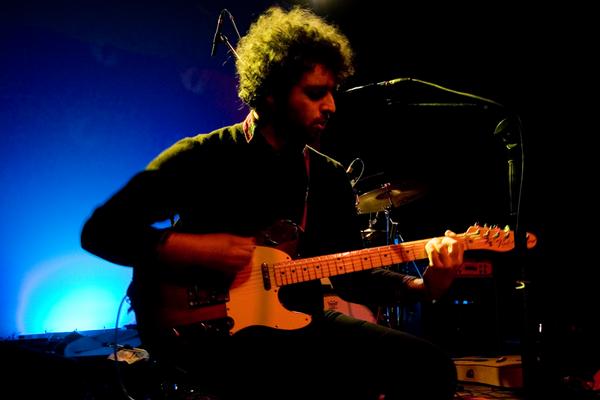 Jonathan Clancy is a man of plenty talent but (presumably) little time on his hands. Not content with fronting Bologna-based pruveyors of widescreen noirish soundscapes A Classic Education, and co-presenting a daily radio show in the same city, he's also got a solo project on the go. Under the guise of His Clancyness, he strips away all the strings and brooding guitars of his other project and sticks to a lo-fi formula of solo guitar, a few processed beats and plenty of echo. It's a fascinating diversion, made even more interesting when you hear that he's releasing it on cassette ('Hissometer Cassette' to be precise). Does Jonathan find time to do anything else? Well he did answer my usual seven questions, but that's for another time. For now, enjoy these.
mp3: His Clancyness - Dream Tune
mp3: His Clancyness - Next Year is Ours
His Clancyness myspace
The Hissometer Cassette is out now on Secret Furry Hole records. It's sold out, but a few copies may still be available at shows. Unfortunately all of these are in Italy for now.