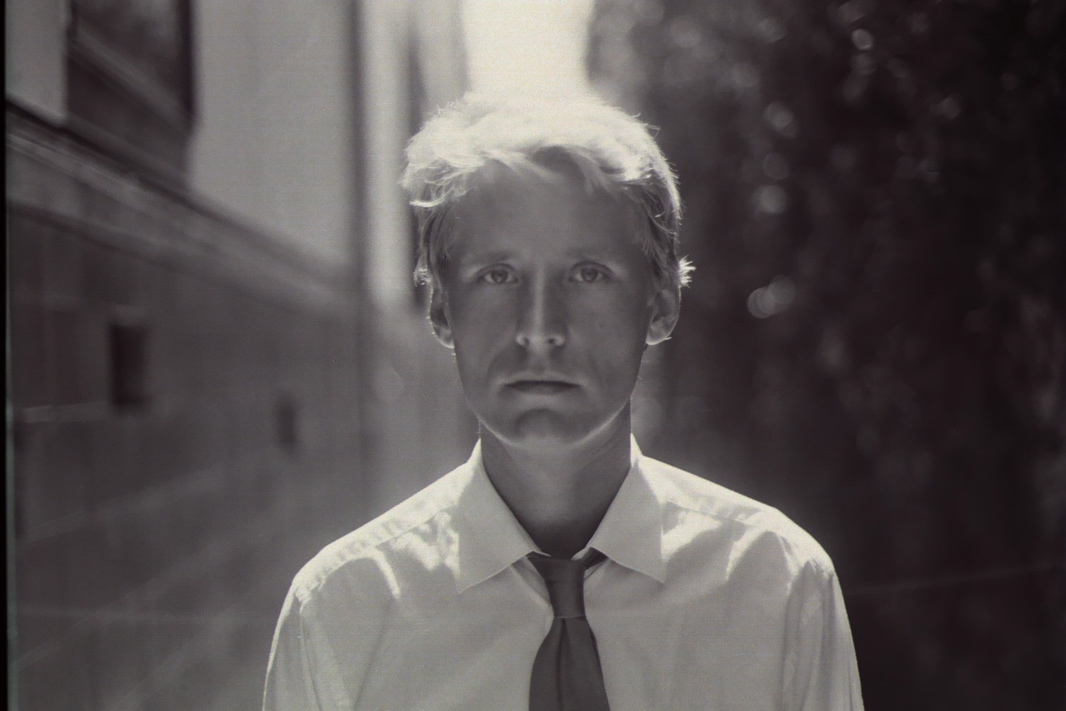 Tom Brosseau is new to me, even although he's on his eighth album. The North Dakota native, LA dweller is signed to Fat Cat records who have already put out a couple of these records, and are about to release his latest, Posthumous Success soon. It's this latest one that's been my introduction to Tom, and this rich, textured, melodic collection of songs has been my regular companion on recent travels. It's a very fine album indeed. Tom may be new to you too, so if that's the case, get to know him by way of Seven Songs.
Continue reading below as Tom talks about lack of guilt and technology, and paying homage to Vincent Price.
1. A song that's been in your head today
You're All I Need by Radiohead.
2. A song you currently love playing live
Some Of These Days by The Carter Family.
3. Shuffle your ipod - what's the first song that comes up?
Please don't think I'm not paying attention to today when I say I don't have an iPod.
4. A song you wish you had written
Every Grain Of Sand by Bob Dylan.
5. Your current guiltiest pleasure
Please don't think I'm not without idiosyncracies when I say I don't have anything I consider a guilty pleasure.
6. A song off an album you're currently enjoying
Single Minded Hero from Water For The Day by Shelley Short.
7. Tell us something about a track from your new album
You Don't Know My Friends. It's an interesting thing when you write and try pay homage to someone - famous or not, male or female, friend, family, acquaintance or stranger. I'd been thinking about Vincent Price for a while. He was someone androgynously built; there was a familiar quality about Vincent, as if he was both grandpa and grandma. A bit creepy, sure, but what a talent, and what a unique guffaw
mp3: Tom Brosseau - You Don't Know My Friends
Tom Brosseau myspace / website
Posthumous Success is out on 11 May on Fat Cat records.