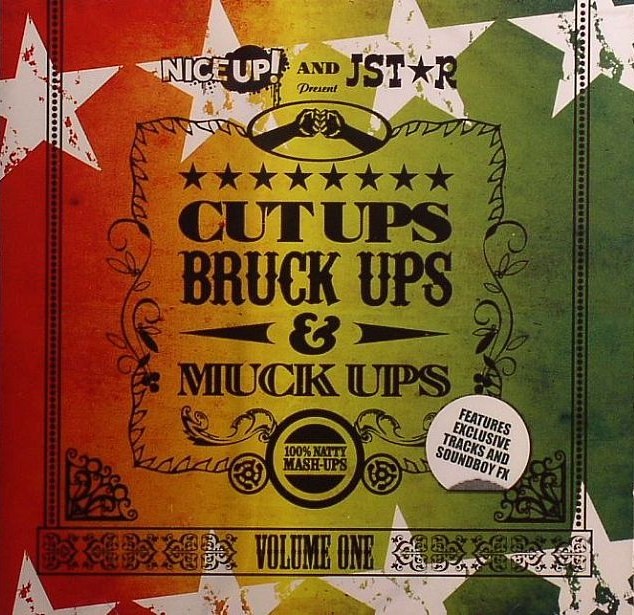 J Star has beaten me to it. Over the past few years, I've been picking up a few 7 and 12 inch mash-ups by the shadowy figure who goes by the name J Star. For ages I've been meaning  to record them as mp3s and bring them to you, dear reader,  but have never got round to doing it. But I don't need to now, because most of them have been released on a CD, which appeals to my lazy side.
The premise is simple: hip hop vocals always sound good over an appropriate reggae riddim. This is what J Star has been trading in for years now, and he always gets it right. The first one I heard was Tooting Gangsta, which laid Gang Starr over Toots and the Maytals to fine effect, and he's continued in the same vein ever since. My other big favourite is Hot Sleng where This is Why I'm Hot by Mims is backed up by the killer Sleng Teng riddim. Both of these tunes are naturally on the CD along with a bunch of others, including a few by some dude called DJ Shepdog and one track by the even more mysterious DJ Moodie.
This is hardly cutting-edge music, and in many cases it's a cheap win, but who cares when it all sounds so good. These are surely the best kind of mash-ups. FUN x 10. The only one that sits uncomfortably is the track that uses Beth Ditto's most famous vocal to create Skanking in the Way of Control. Not sure why this track is included - maybe to attract the rock crowd? That's why I've included in in this post. Anyway, enjoy.
mp3: J Star - Hot Sleng
mp3: J Star - No Diggedy
mp3: DJ Shepdog - Skankin' in the Way of Control
Buy Cut Ups Bruck Ups and Muck Ups from Rough Trade. You won't find this on the high street, kids.