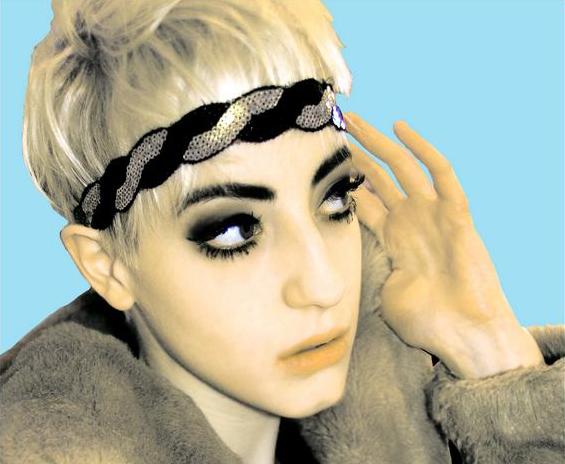 I've been intrigued by Beth Jeans Hougton ever since Woodpigeon wrote a song about her on their recent UK tour. Turns out she's another one in a growing line of teenage singer-songwriters (Laura Marling, Blue Roses, Alessi's Ark etc) coming to national attention. She's from Newcastle, has supported a few Daily Growl-approved bands (Mumford & Sons, Bon Iver, Bowerbirds, King Creosote, Phosphorescent, St Vincent, I could go on) and Devendra Banhart even invited her to perform on of her songs during his Green Man main stage performance a couple of years back. She's also been recording with Mike Lindsay from Tuung. So with all this credible backing, is she any good? You bet.
Beth's songs are wistful and delicate, which combined with her keening vocals and her knack for a killer pop tune show excellence beyond her brief years. She's one of these artists who specialise in the looping thing, which means that she does a nice line in harmonising with herself.  Check out two songs she played live for Marc Riley on BBC 6 Music last week. There are a few more on her myspace, which shows off a very impressive new talent. Watch her go.
mp3: Beth Jeans Houghton - Nightswimmer (live on BBC 6 Music)
mp3: Beth Jeans Houghton - Harlequin (live on BBC 6 Music)
Beth Jeans Houghton website / myspace
Beth's single Golden is out now on 7 inch on Static Caravan. Buy from Boomkat.