Like most bloggers I want people to visit my site, though like other mp3 bloggers I know that it's often the mp3s that lure people here. No matter how much I go on about supporting the artists, sometimes, for some people it's all about the free music. Also, like many mp3 bloggers, I get a lot of traffic from the Hype Machine. Now if I want to increase my traffic from there, it pays to get one of my tracks listed in their 'most popular' list. And of course to get on that list, there are three easy rules to follow. 1. Post electropop. 2. Post remixes 3. Post cover versions. A cursory glance at the current popular list anytime shows that these sort of tracks make up about 80% of the stuff there.
So wasn't it fortuitous that I got three promos in the post the other day containing exactly these three things? Bonus! Maybe I should post and watch the hits rack up. Here goes then…

1. Electropop: Peaches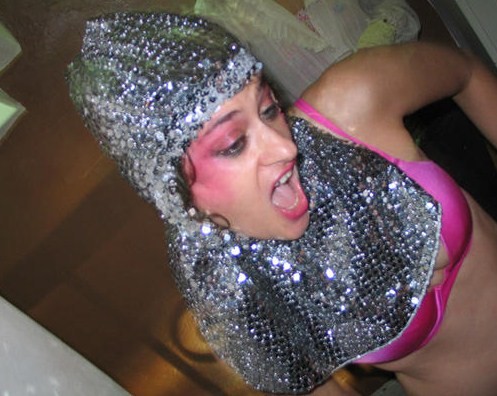 The grande dame of filthy electropop returns after three years with more fithly electropop. This time it's more the music than the lyrics that has that dirty feel, at least on the new single. Lead track Talk to Me seems the obvious choice, with its belting chorus and thumping bassline, but it's More that I'm liking, erm more, with its scuzzy synths and pounding house beat. I've never been much of a Peaches fan in the past, but these two tracks are hugely impressive calling cards for the new album I Feel Cream.
mp3: Peaches - More
2. Remix: Golden Silvers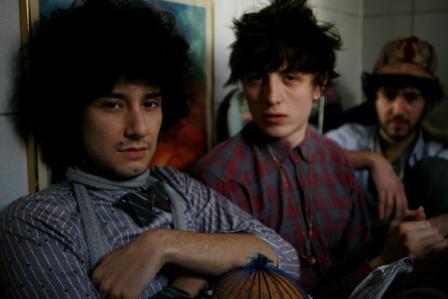 Here we have the winners of last year's Glastonbury New Talent competition, now signed to XL, showing off their groove-laden indie rock on new single True Romance. The release features two ace remixes, one by Micachu & the Shapes under their M.A.T.H.E.S guise (geddit?) and one by the band themselves, which stretches the original out to double its length in an ace space disco stylee. The debut album, also called True Romance follows at the end of April.
mp3: Golden Silvers - True Romantic Re-Fix

3. Cover version: The xx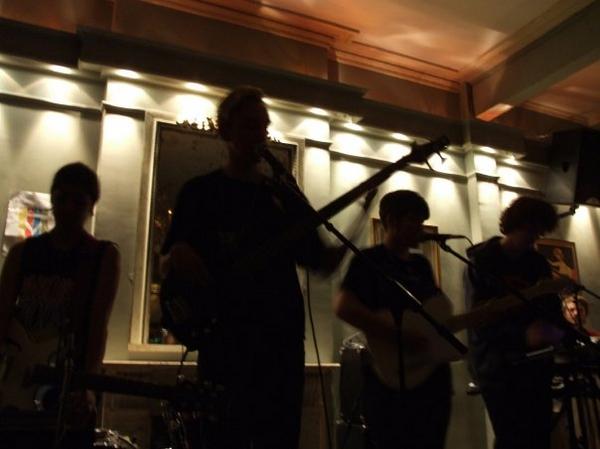 For all those like me who had never heard of these guys until recently, they're a quartet from London, from the same school (literally) as Burial, Four Tet and Hot Chip. Apparently they love dark 80s guitar sounds and high-sheen R'n'B. And it shows. New single Crystalised comes across as a lo-fi boy-girl take on early New Order, and the b-side is a cover of Aaliyah's Hot Like Fire. Both these are pretty good. Worth keeping an eye on The xx (lower case remember) as they put the finishing touches to their debut album, due out later this year.
But despite my best efforts, I've made three crucial errors here.
1. Not being quick enough. The big hits favour the speedy, so you've got to post as soon as you receive. Ideally even before you hear it.
2. Not having a celebrity remixer. I've posted a remix from the band itself, for goodness sake. Who's going to be interested in a remix by an band no-one's heard of. Of their own song!
3. I haven't tagged the cover version properly. If I had been wiser I'd have altered the ID3 tag to say '(Aaliya cover)' just so that the internet world knows that The xx are covering Aaliyah and not Jessica Simpson, which of course is much cooler.
Sadly for me, I need to learn my lesson, not try to compete with the big hitters and stick to writing about obscure indie and folky bands. Mind you, these tunes are all good, I hope you agree. Maybe this post has been worthwhile after all.
myspaced: Peaches / The xx / Golden Silvers
Crystalised and Talk to Me are both out on 20 April on XL. True Romance is out on 27 April on Young Turks/XL.