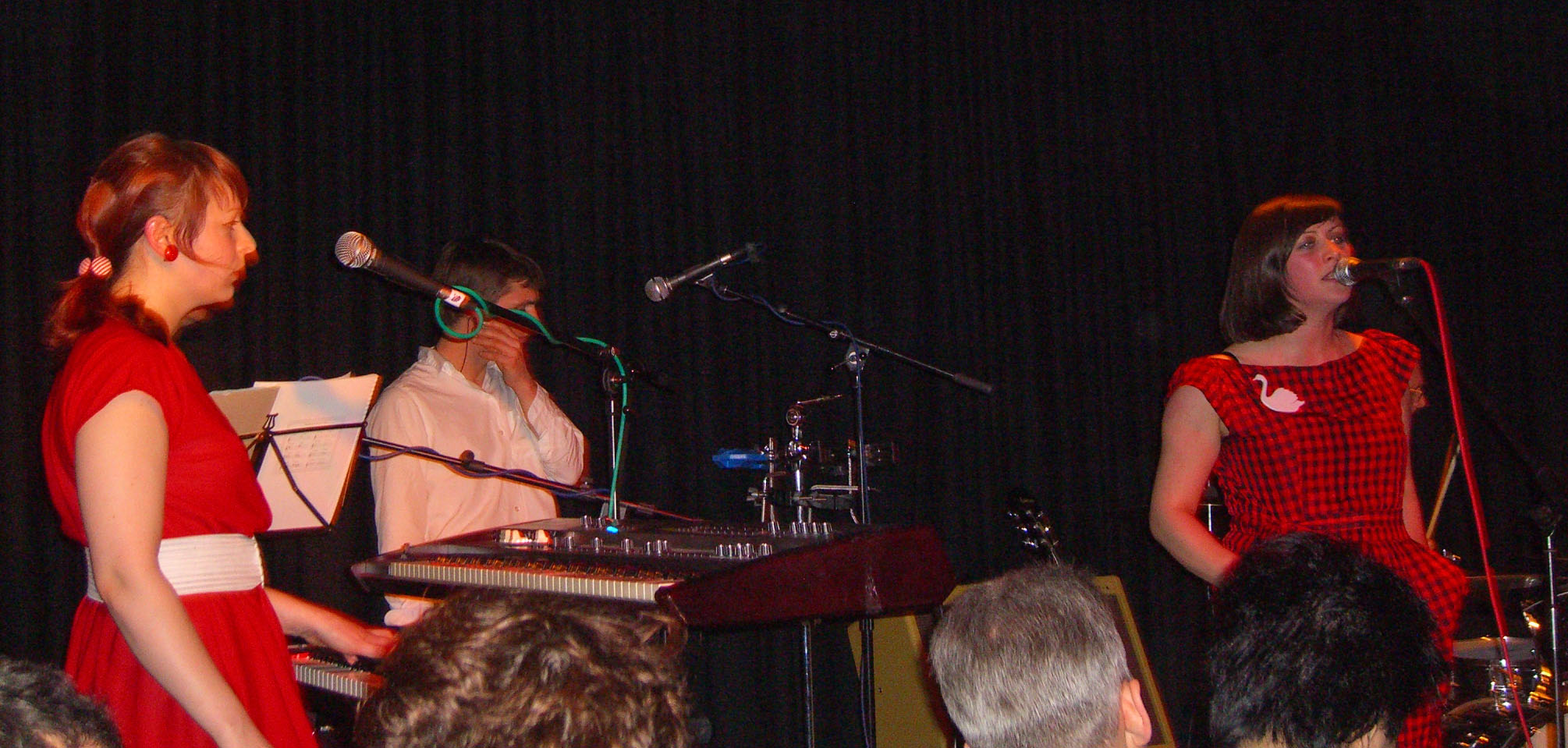 Camera Obscura are warming up. They're off to SXSW this week and tonight's gig is their opportunity to run through new material before they hit the Texas schmoozefest. Singer Traceyanne Campbell comes on stage admitting that she's nervous. But she needn't be. This is the perfect place for the Glasgow band to be playing the songs from their new album My Maudlin Career live for the first time. A small venue and an expectant, partisan crowd, who actually want to hear the new stuff. It's not like there's going to be many people who have made their way to the Kings Cross / Islington borders tonight just because they heard French Navy on Jonathan Ross' radio show. So no need to be so apologetic about playing potentially unfamiliar songs Traceyanne, though she is aware that a good few people will have heard it already. But when she asks who has, only one hand goes up. We're liars.
My Maudlin Career is a great album and the perfect continuation from 2006's Let's Get Out of This Country. Live, the songs come across brilliantly (despite the ropey sound on the first three songs), and there's no sign of rustiness. Camera Obscura may not have played for a while, but Traceyanne fucking up her tuning (her words, not mine) and guitarist Kenny being a song ahead at one point are the only signs of flakiness, and they're easily forgivable when the performance is so enjoyable. Obviously, most time is spent on the new record, but although Teenager is the only song aired from the first two albums, there's a decent helping of tunes from Let's Get Out... which are as heartwarming as they are familiar. Although Lloyd, I'm Ready to be Heartbroken is always the highlight for me, there's a serious contender now in the shape of Honey in the Sun, the new album's final track and main set closer tonight. It's euphoric, top-quality indie pop, much like the rest of the set. By the time they finish the encore with the exhilarating post-rock wig-out at the end of Razzle Dazzle Rose it's smiles and cheers all round. Camera Obscura headline the 4AD showcase in Austin tonight. Consider them well and truly warmed up.
mp3: Camera Obscura - Razzle Dazzle Rose
mp3: Camera Obscura - My Maudlin Career
My Maudlin Career is out on 4AD on 20 April, preceded by the single French Navy on the 13th.