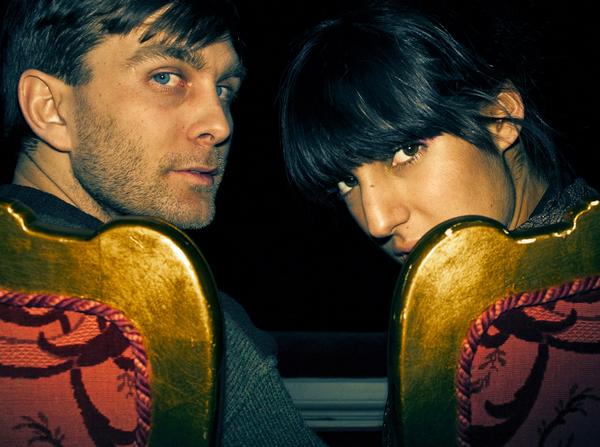 Last year Wildbirds & Peacedrums released the awesome Heartcore. Less than a year later, the good folks at Leaf Records will be presenting us with The Snake, another impressive piece of primal percussion-and-voice goodness from the Swedish couple. It's an excellent record and I'll be reviewing it nearer the release date. So this is a sort of teaser ad, and a chance to fire my seven questions at Andreas and Mariam. Mariam fired back. Continue reading below for what's the broadest taste yet in Seven Songs, taking in Messiaen via John Legend to er, Simply Red.
Oh, and the video for ace new single There is no Light.
1. A song that's been in your head today
If You Don't Know Me By Now by Simply Red
2. A song you currently love playing live
Birds by Neil Young
3. Shuffle your ipod – what's the first song that comes up?
Livre du Saint Sacrement by Messiaen
4. A song you wish you had written
A Whiter Shade of Pale by Procol Harum
5. Your current guiltiest pleasure
Each Day Gets Better by John Legend
6. A song off an album you're currently enjoying
Williams Blood from Grace Jones' Hurricane
7. Tell us something about a track from your new album
Our first single There is No Light is a dark and sexy, raw and pure freedom song of the new times.
mp3: Wildbirds & Peacedrums - Great Lines
The Snake is out on 13 April on Leaf Records. Pre-order from the Leaf website. You can download There is No Light now, also from the Leaf website.
Wildbirds & Peacedrums myspace / blog
Here's the video:

Wildbirds & Peacedrums - There Is No Light from Leaf Label on Vimeo.