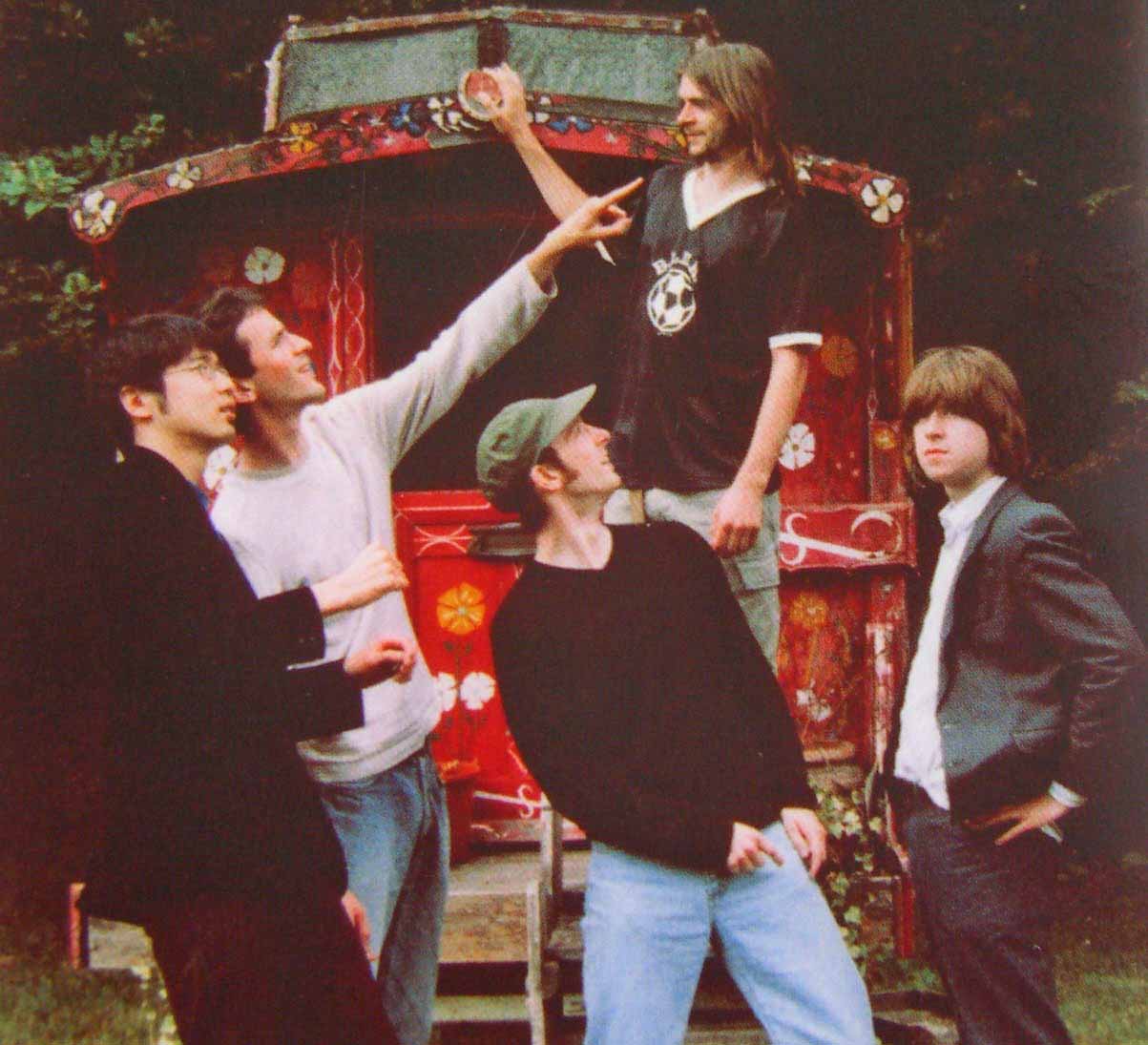 Here's a question. Have you ever heard of Great Days of Sail? I'm guessing probably not. This is easily one of the most obscure bands that are going to feature on this trawl through my old CD singles. I would never have heard of them either, apart from some championing by John Kennedy on Xfm and inadvertently catching them live once, opening for Willy Mason back in early 2004. It was then that I got a free copy of their only recording, a 5-track EP that seems to have had some support from Dazed and Confused and Fopp.
It's good stuff though, a breezy run-through of a bunch of classic Americana influences. Lead track Mary Magdalen's Barbershop Blues No. 2 is basically a speeded-up version of Neil Young's Out on the Weekend. Blackbird is the Beatles gone country. They rock out a little more on St Sebastian before returning to lovelorn balladry on Close at Hand.
It's highly derivative, but that's not to say it isn't immensely enjoyable. The songs have a freewheeling ramshackle charm of their own, and the EP is the perfect addition to the 'obscure British Americana' section of anyone's CD collection. Since this EP doesn't seem to be available anywhere now, I've posted more mp3s than I usually would. What's more, since I picked up two copies at the gig, I have one CD to give away, still in its cellophane. First person to make a genuine request gets it.
mp3: Great Days of Sail - Mary Magdalen's Barbershop Blues No. 2
mp3: Great Days of Sail - Blackbird
mp3: Great Days of Sail - Close at Hand
For those who are interested, the lead singer of Great Days of Sail (the one on the far left in the photo) now trades as Yo Zushi. Not sure what happened to the rest of the band.
More Singles Going Steady here.