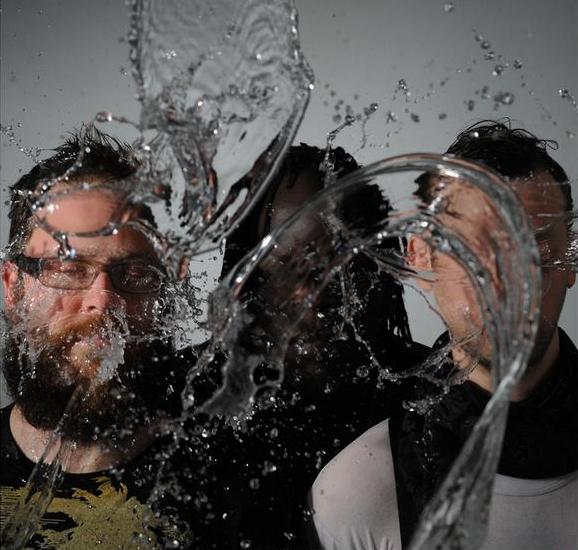 I've been drip-fed remixes of tracks by The Invisible for months, but now the time has come for the real thing. I'm talking about the band's debut, self-titled album. On the strength of the preview tracks, I knew to expect something dense and multi-layered which shows off more musical influences than you can find labels for in your local record shop. Sure enough, it is.
There's nothing conventional about this album. Take the opening track In Retrograde for instance. It starts off downbeat and acoustic with a basic melody, but gradually in creep some chimes and you'll start to find beats coming at you from various angles. Then it goes more leftfield with vocal layering, skittering beats, synth noises and discordant effects before building to a breathless climax. In a way it's a perfect encapsulation of the album. It trades on familiar sounds, but always takes you in a different direction. Or many directions at once. It's sometimes confusing and disorienting, but in the best possible way. It's very carefully constructed, and crucially the groove is always strong.
Across the 12 tracks, the band throw as much at you as it's possible to take. There are two options. You can let it wash past you in the background and end up thinking 'it's alright' (my first listen), or you can give it a bit more attention and reap the rewards as you discover more and more packed into a relatively short space. This might be one of these albums to admire more than love, but give it a chance and you'll be thrilled by the sonic adventuring here. Given that Matthew Herbert was involved, that's no surprise. If you thought that TV on the Radio's last album was a bit too 'pop', this is for you. Expect the unexpected.
mp3: The Invisible - Passion
mp3: The Invisible - Climate Revelation
The Invisible is out now on Accidental Records (CD only). Buy from Rough Trade or download from 7 digital.