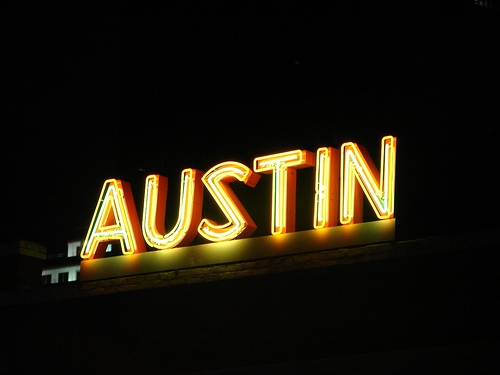 Bloggers across the Atlantic are getting all in a tizzy about SXSW. Over here us British bloggers couldn't give a collective monkeys. We operate on a different scale. However, I'm aware that there's a lot of stuff happening with one million bands and even more record industry peeps crowding into Austin, so here's the good stuff I know is happening.
1. The Local (20, 21 March)

The Local are a great bunch of people who put on excellent shows in London, sometimes other parts of the UK and run a tent at End of the Road Festival. They're going to SXSW and have two shows - one of their own featuring Shearwater, Alela Diane, David Thomas Broughton, Liz Green, The Miserable Rich, Tom Brosseau, Sam Amidon and Denis Jones. That's an impressive line-up. They also have another event in association with Mojo Magazine and British Underground with some of the same artists, but also crucially, The Proclaimers. You may sniff, but the Edinburgh duo are better than you remember. I sniffed before seeing them at Summer Sundae a few years ago, but was totally won over. Little Britain's Matt Lucas is a big fan. He says "Sunshine On Leith says more to me about my life and the way I feel than anything Morrissey or Cobain ever wrote". Amen brother.
2. End of the Road Festival (19 March)

The good folks of EOTR have a small afternoon showcase featuring Alela Diane, David Thomas Broughton (see a pattern emerging here?), Whispertown 2000, the mighty Wildbirds & Peacedrums and their own bands The Young Republic and The Low Anthem. More details on Facebook.
3. 4AD (18 March)
4AD have got an awesome showcase, no doubt with a preview of the fine new Camera Obscura album. The artists playing are in the widget below. In fact, this entire post is mainly an excuse to post this widget. Sad really.
That is all. Except 'Austin' photo by Texas to Mexico.