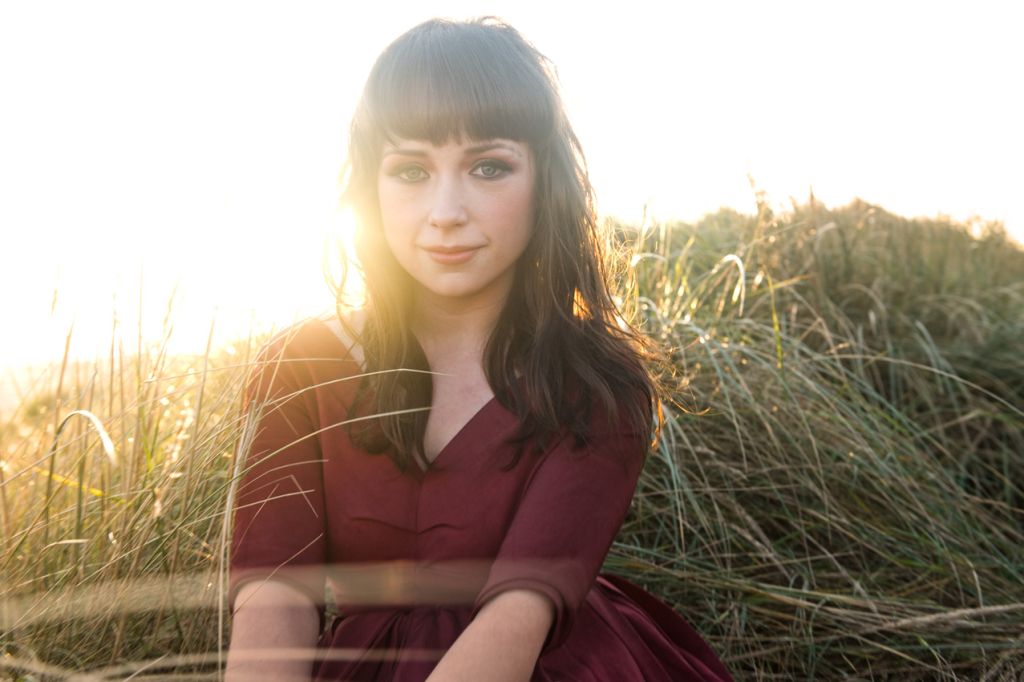 As noted previously, Blue Roses is the new trading name for Laura Groves. Although I'm still a little baffled by the change, I'm learning to live with it, much more so now that I've heard her new album. The self-titled record is out at the end of April, and I'll review it closer to the time. Suffice to say that it's excellent and pretty much all I'd hoped for after the impact of the smattering of songs that have been kicking around the internets for a couple of years. Before we start getting excited about all that though, there's time to pop Laura the usual seven questions.
Continue reading below where Laura talks about drumming debuts, smooth songs and paying a choir with chocolate buns.
1. A song that's been in your head today
Cortez the Killer by Neil Young.
2. A song you currently love playing live
Rebecca - the first song I've ever recorded that involves a drum kit!
3. Shuffle your ipod – what's the first song that comes up?
Carry me Ohio by Sun Kil Moon
4. A song you wish you had written
Head Over Heels by Tears for Fears
5. Your current guiltiest pleasure
My Flame by Bobby Caldwell.  Possibly the smoothest song ever.
6. A song off an album you're currently enjoying
Broken Wing by Grammatics…from their debut album which is amazing.
7. Tell us something about a track from your new album
The choir on Cover Your Tracks is made up of friends from Bradford, plus a couple of strangers who happened to be in the cafe which we recorded it in at the time.  I paid the participants with homemade chocolate buns.
mp3: Blue Roses - Cover Your Tracks
Blue Roses is out on 27 April in Salvia/XL records. The single Doubtful Comforts is out now on limited 7 inch, or free download.
Blue Roses myspace