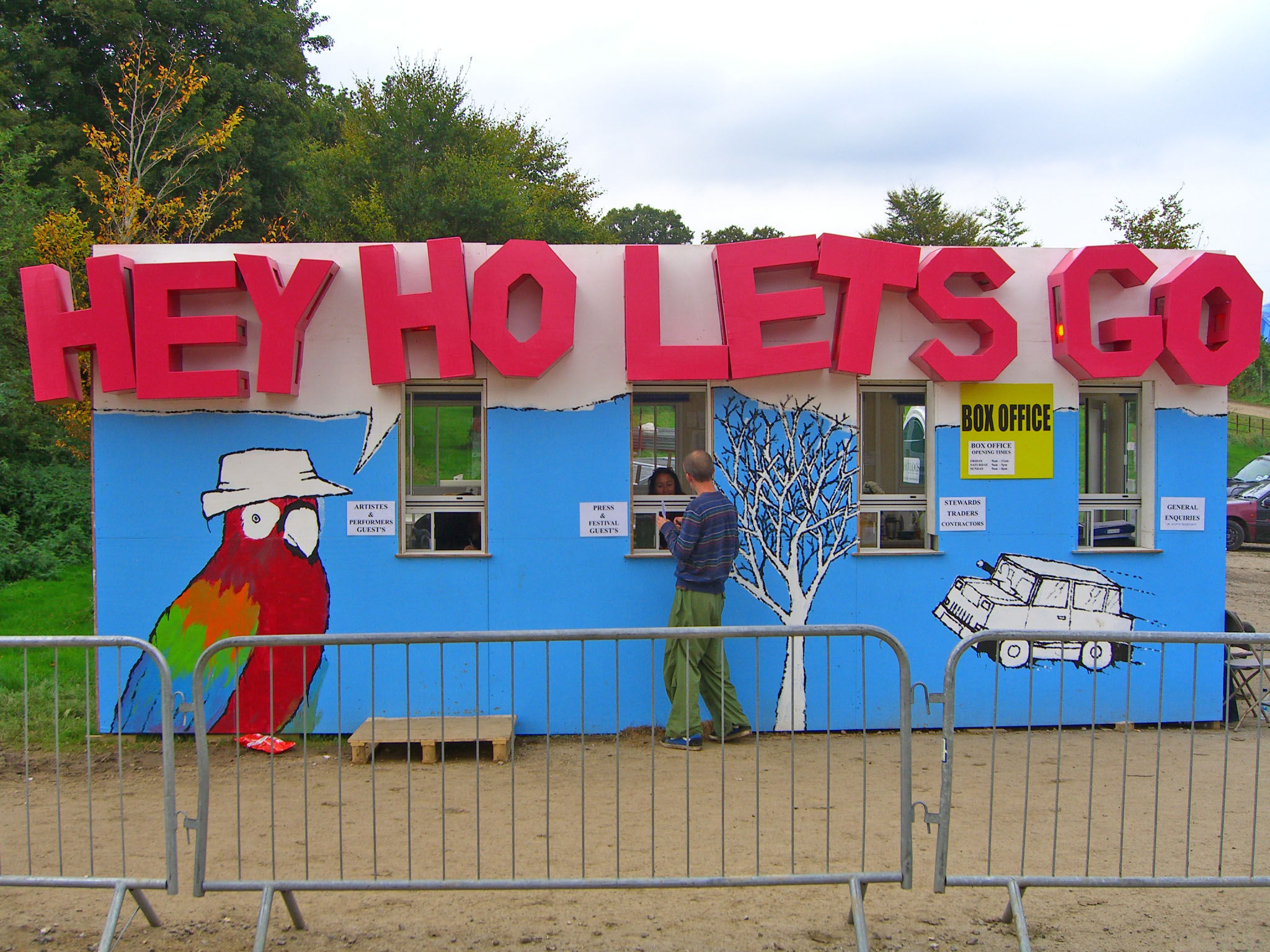 The second bunch of bands for this year's End of the Road Festival was announced yesterday. I sort of expected to see Fleet Foxes in that list, and there they are. Some may force a yawn, but not me because (1) I've still not seen them live and (2) watching them in the lovely Larmer Tree Gardens will no doubt be an extra treat. Elsewhere on the bill are the Friday headliners Explosions in the Sky, EOTR returns for The Acorn, The Boy Least Likely To, The Broken Family Band, Magnolia Electric Co and Malcolm Middleton, plus first time appearances from Dan Sartain, Dent May, The Dodos, J Tillman (naturally), The Lost Brothers, The Mummers, Ohbijou, Okkervil River and Papercuts. Last week's live faves Mumford and Sons will be bringing their foot stomping electric blugrass to a bigger, greener stage.
Add these to the previously-announced line-up of Alela Diane, Archie Bronson Outfit, Bob Log III, Charlie Parr, Efterklang, Howlin' Rain, Joe Gideon and the Shark, Lay Low, The Low Anthem, Motel Motel, Peter Broderick, Sparrow & The Workshop, Steve Earle, Tallest Man on Earth, This Frontier Needs Heroes, William Elliot Whitmore and Whispertown 2000, and you've got a pretty tasty line-up so far. Tickets have been bought, now we've got our eyes on a huge family-sized tent. Here's hoping for less mud this year!
mp3: Alela Diane - To Be Still
mp3: Fleet Foxes - Drops in the River
mp3: Okkervil River - Lost Coastlines
Tickets are £115 from the EOTR website.