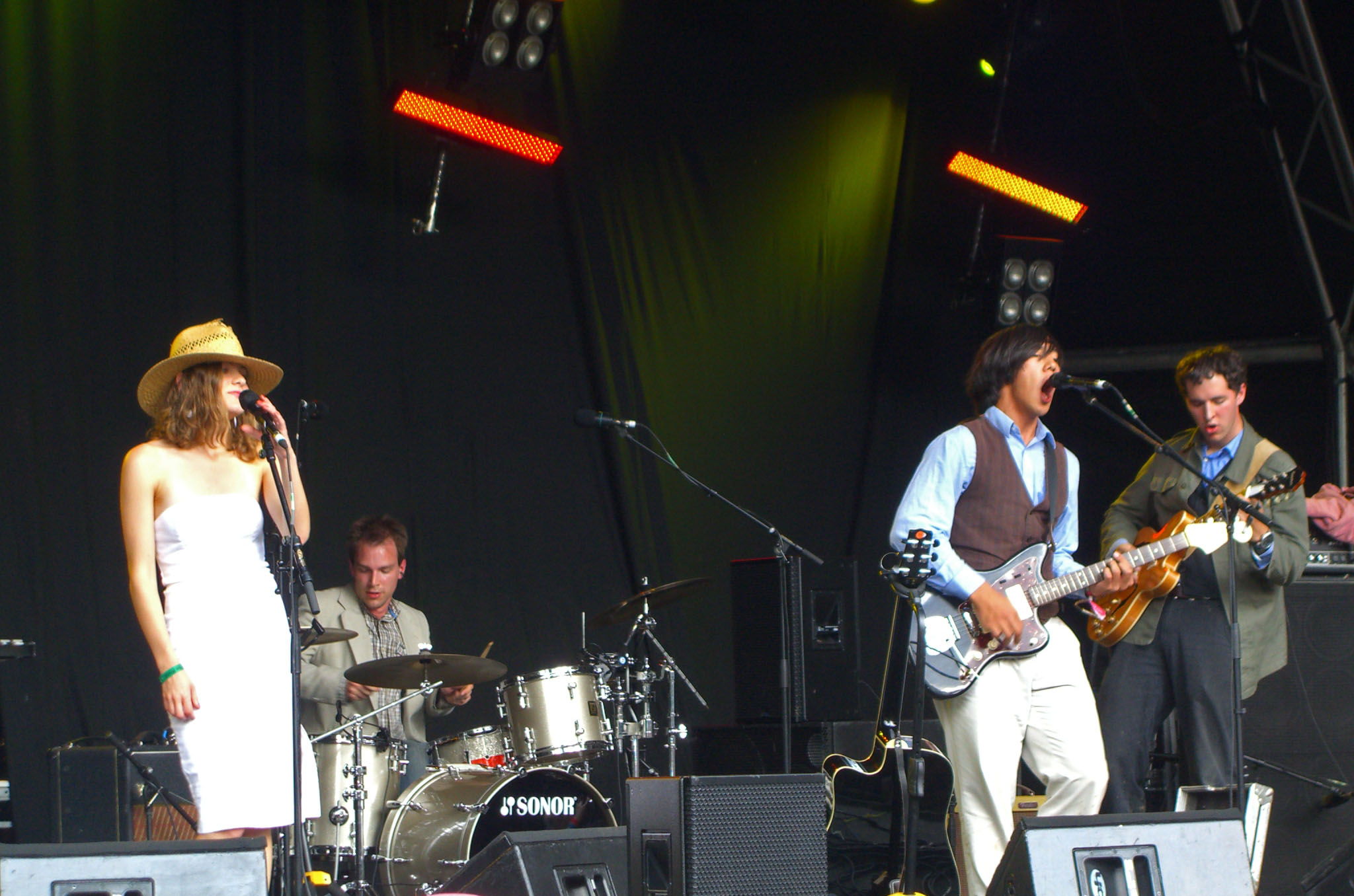 That title may sound like some sort of revoluntionary political movement, but of course regular readers of this blog will know that it's just me getting excited again by new stuff from The Young Republic. This time it's a bit special though, because we're talking about a whole new album.
The album - called Balleteqsue - arrived to me a couple of weeks ago, straight from the mastering desk, so it's as fresh as they come. Strictly speaking it's their debut album, because although they've already had a long-player out in this country (2007's 12 Songs from Winter City), that disc was a collection of songs they had self-released on various singles and EPs whilst they were all students at Berklee Music College in Boston. Last year's Idiot Grin EP was exactly that. But not only is it technically their first, the band also consider it to be their proper debut simply because as frontman Julian Saporiti told me, "From a musical point of view it is light years beyond what we have done, and frankly has exceeded what I thought we were capable of".
Things have changed a lot since these early recordings were made too. The band left Boston, moved to Nashville, went through some painful line-up changes (lost three, gained one) and have undergone a definite shift in sound, which although not radical, the difference between the two albums is marked. If you've heard Idiot Grin, and see that as a staging post between 12 Songs and Balletesque, you'll get an idea.
Like Matthew, I'm not going to do a proper review now, because the album has no fixed release date yet, but will probably be around autumn. Suffice to say that it's a hugely accomplished piece of work and there's certainly truth in Julian's words. Some of the songs will be familiar from their September 2008 shows at End of the Road Festival and across Britain around that time. Certainly one of the two tracks that I can share with you - Black Duck Blues - sounded pretty good on stage last year. But I reckon that The Wolf is even better. In short, expect good things to come.
mp3: The Young Republic - Black Duck Blues
mp3: The Young Republic - The Wolf
The Young Republic myspace / website / blog
Buy YR CDs and vinyl from Rough Trade, or download 12 Tales from emusic.