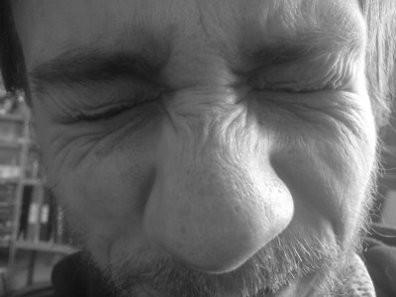 Next week sees the release of Saltwater, the debut solo album from Absentee frontman Dan Michaelson, aided and abetted by his friends and collaborators The Coastguards. As I've said before, it's a good album, a little mellower that his other band's output and a perfect home for Dan's unique vocals. The other things that I've learned about Dan is that he's an incredibly nice bloke (a gentleman even) and he's the fastest respondent yet to my fledgling Seven Songs series of questions.
Continue reading below where Dan tells me about why he doesn't have an ipod, ESG as an antidote to earnestness, and bashing out Pet Shop Boys covers on the piano.
1. A song that's been in your head today
Sam Amidon's version of Sugar Baby. Its a heart breaker
2. A song you currently love playing live
I Was a Gentleman. I have no idea why that one in particular, We haven't played that many gigs yet, so I'm not bored of any of them. I find the sentiment of 'gentleman' particularly amusing.
3. Shuffle your ipod – what's the first song that comes up?
I'm afraid I don't have an ipod anymore as I don't like having things in my ears, but I can remember that there's a copy of ESG's South Bronx Story laying on my floor from the last time I went hunting in the record box, desperately searching for something that wasn't earnest and maudlin.
4. A song you wish you had written
I'd Rather Go Blind. Etta James sang it, I'm not sure who wrote it. I'd be happy just to sing it too. Another heartbreaker. This is probably why I need to listen to ESG sometimes.
5. Your current guiltiest pleasure
Sometimes I like to hum the guitar solo from the Brian Adams' chart topping Everything I Do to myself.
6. A song off your current favourite album
Anything from Cowboy in Sweden by Lee Hazelwood. A wonderful record.
7. Tell us something about Ease on In [my current favourite track on the album]
Ease On In is one of the few songs I've ever written on a piano, Bust was another. I can't play the piano any better than I can play at being a heart surgeon. It's amazing that I've noticed not an inch of improvement from the first time I ever touched a piano till now.  Still, as long as I can bash out the odd Pet Shop Boys cover when needed, I'm fine.
mp3: Dan Michaelson & the Coastguards - I Was a Gentleman
Saltwater is out on Monday on Memphis Industries. Pre-order from Rough Trade. Dan plays with The Leisure Society at The Luminaire on 26 March, then goes on a tour of England with his mates The Broken Family band at the end of April and beginning of May. Given the the BFB main man Steven Adams is one of the Coastguards on the album, expect a guest appearance.