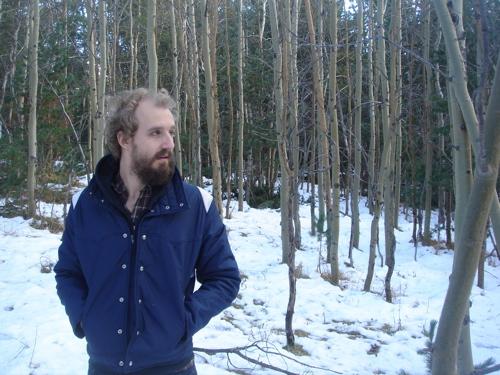 There's always been a country tinge to Matthew Houck's woozy, psychedelic Americana, but never has it been so evident until now. Obviously. I guess it's possible to do a whole album's worth of Willie Nelson covers in a totally different musical style, but that would be just contrary. Matthew Houck sticks to the formula and plays it straight. What's not surprising is that it works so well.
Although Houck has made a point of not going for the obvious Nelson songs on his new album To Willie, it wouldn't matter to me as I'm pretty unfamiliar with the great man's back catalogue anyway. My only limited experience was gained in a very odd little Willie Nelson museum out the back of a shop in Nashville a few years back. So it's all coming fresh to me, and Houck totally owns these songs. His cracked vocals seem so perfectly suited that I sometimes wonder if it's really a covers album after all. Even on the songs that seem to be furthest away from Phosphorescent records, like the barrelling honky-tonk of Gotta Get Drunk, Houck seems to claim them for his own.
I can't find a bad thing to say about this album. The only problem may be that because it's a covers album it won't be taken as seriously as it should. These are great songs covered by a great artist who brings all the necessary lovelorn downbeat touches and the combination is a total win. I'm particularly pleased to find the song that Houck played at a brilliant gig at Cargo a while back. As his last song, he did a cover of The Party's Over, but although I knew it was a cover, I never found out what it was. The twang of the To Willie version may differ from Houck's anguished howl that night, but it's still a pleasure to hear. Like all the other 10 songs here.
mp3: Phosphorescent – I Gotta Get Drunk
mp3: Phosphorescent – The Party's Over
To Willie is out now on Dead Oceans. Buy from Rough Trade or download from emusic.
Phosphorescent is on a huge tour now which sees him hit the UK on 27 May in Brighton for a short tour. The London date the next day is still 'TBA'. Unless there's a good reason for this, all I can say is – promoters, sort it out!