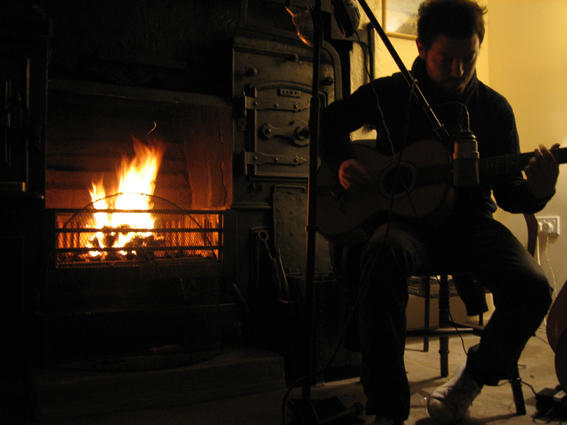 The photo currently acting as the backdrop to the Blacklands myspace page seems to be an appropriate visual representation of their music, evocative as it may be of quiet misty mornings in a field somewhere. Add to that the knowledge that the songs were recorded in a farmhouse on the North Yorkshire moors and you have all the rustic images you need to go with their haunting and lovely acoustic folk tunes. You can just imagine main man Al Murphy and his merry group of musicians sitting round the fire, ales and instruments in hand, picking away to create something that sits very comfortably between popular folky pop and something that's older and has a lot more countryside dirt in it. That said, the songs on the new Wytchwood EP were actually written in Berlin, so there's a bit of urban frisson to go with your rural idyll. Four fine songs, presented beautifully on a 7 inch EP for all you fans of Nick Drake, Iron and Wine and the Fence Collective.

mp3: Blacklands - Come Sad Light of Dawn
Buy the Wytchwood EP from Rough Trade or Neednowater Records, or download from 7 digital.