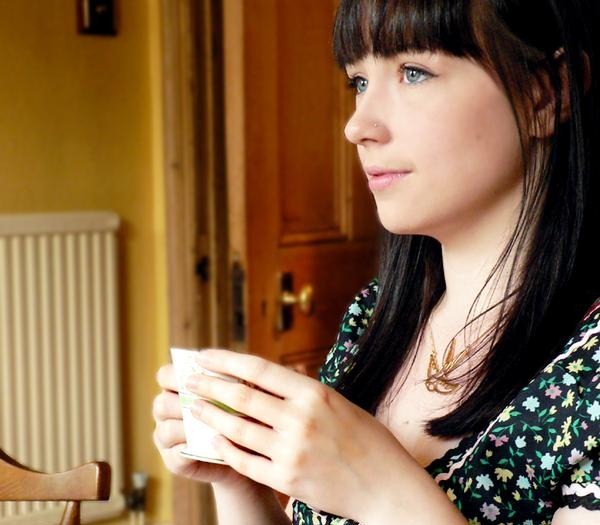 So that's what happened to Laura Groves! She's been an occasional delight on this blog ever since January 2007, but a substantial release has always seemed too far in the indeterminate distance. There have been some delightful titbits along the way, but it seems that I've been looking for more in the wrong places, because Laura has changed her name.
Not her actual name of course - she's still Laura Groves of Shipley, near Bradford in Yorkshire - but these days when she straps on her guitar and steps on stage, she's known as Blue Roses. I'm sure she's got good reasons for the change, but I can't really see what's gained from it, unless there's another artist with the same name.
Thankfully the music is as beautiful and beguiling as ever. This track is from a single that's due to be released in March, and the even better news is there's a self titled debut album out in April.
mp3: Blue Roses - Doubtful Comforts
The Doubtful Comforts 7 inch single is out on Salvia / XL on 2 March. Pre-order from Rough Trade.