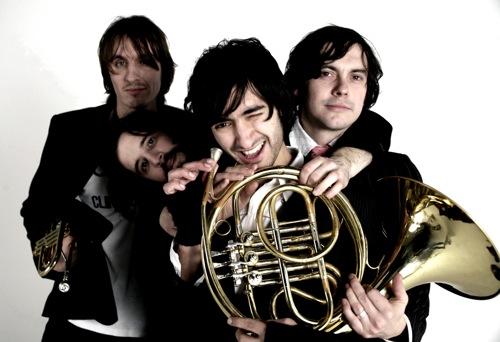 Here's a little overlooked EP from a band now much better known for their other work, which is organising the ever-popular Truck festival, which takes place every July on a farm in Oxfordshire (now in its 12th year). When they're not making Truck increasing more ace every year, Robin and Joe Bennett occasionally find time to record with their band Goldrush. They're released three albums between 2002 and 2007, though there's no indication of another any time soon. The EP I have in my collection is one of their earlier releases, the amazingly named Extented Play from 2002. There's nothing particularly remarkable about the seven tracks on this CD, and at times it even veers dangerously close to Epic Indie, but I really like it, particularly the wonderful Counting Song, which in a better world would be the Run of its generation.
mp3: Goldrush - Counting Song
mp3: Goldrush - Let You Down
Goldrush myspace / website (though there's been little activity on either for quite a while)
Buy Goldrush stuff at emusic.