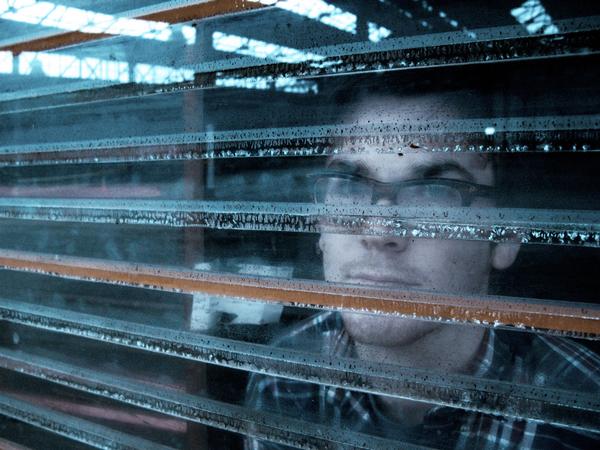 Given that shoes are the only type of clothing that I'm willing to spend much money on, I was reluctant to set any of my current pairs onto the slush and salt-covered streets of London over the last couple of days (it was wellies before that), so I dug an old pair of dust-covered trainers out of my wardrobe to take the punishment instead.
Aside from finding them surprisingly comfy, wearing them took me back to different times. These trainers have seen plenty of action on the capital's dancefloors, and have moved (no doubt arhythmically) to many beats of the break variety. All of that seems so long ago now, so today I've got them back on again, I'm dressed in Carharrt and listening to a lot of hip-hop. Ah, the smell of youth.
So it seems to be the perfect day to dig out some of the tunes sent to me in recent weeks by the good folks at Ninja Tune and its subsiduary Big Dada. They seem to be in particularly rude health at the moment, with a run on some new electro synth-fuelled hip hop from the likes of XRABIT & DMG$ and The Qemists (both of who have been on here before) as well as Shuttle (Boston-based producer also known as Etan - that's him in the pic) and Two Fingers (Amon Tobin and Joe "Doubleclick" Chapman). None of these are the sort of beats that my old trainers used to move to, but by heck they're all good. Am I missing something? Have a good weekend folks.
mp3: Two Fingers - What You Know feat. Sway (Emalkay Remix)
mp3: XRABIT & DMG$ - Damaged Good$ (Photomachine Dubplate Remix)
mp3: Shuttle - Rotten Guts (feat. Cadence Weapon)
mp3: The Qemists - Dem Na Like Me feat. Wiley (Elektrons Remix)
Two Fingers' album is out on Big Dada on 30 March. The Qemists album Join The Q is out this week on Ninja Tune. Shuttle's EP Tunnel is out out on Ninja Tune on 16 March. Hello World, the debut record from XRABIT & DMG$ is out on Big Dada on 16 March. Plug over. Phew.